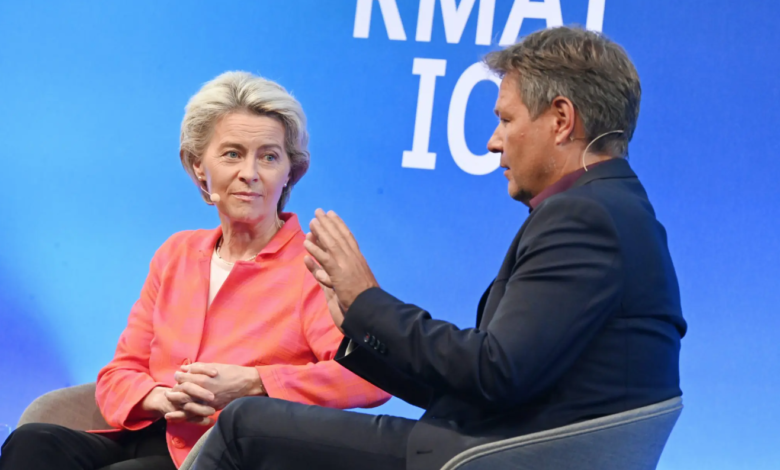 Original news It advances the engagement towards a reform of the European electricity market
(Sustainabilityenvironment.com) – It had been shelved for a long time. Now the hypothesis of a reform of the European electricity market, at the structural level, begins to make its way. As the energy crisis deepens and prices rise again, the fears of many Member States are waning. And issues such as gas-electricity decoupling and a community price cap are becoming increasingly popular.
The Member States will be discussing these issues at the next extraordinary Energy Council, organised by the Czech Presidency on 9 September. With the aim of defining a shared path. "What is happening is indeed a pan-European problem," explained Czech Industry Minister Jozef Sikela. "That is why a European solution is the best solution".
In the meantime, the European Commission is already working on new measures. Speaking at the Bled Strategic Forum, EU Chief Executive Ursula von der Leyen revealed that Brussels is already working on emergency measures and structural reform of the electricity market. "Today, soaring electricity prices are exposing, for different reasons, the limits of our current electricity market model. It was developed under completely different circumstances and for completely different purposes. Now it is no longer suitable for our goals".
In detail, the wholesale electricity market in the Bloc was designed to keep prices down. But since the price of electricity is set by the price of the most expensive fuel/supply but necessary to meet daily demand, the European system has been facing a spiral of price increases. Electricity prices in most of Western Europe rose above €600 per MWh on the intraday market on Monday, while natural gas futures reached a new record of €340 per MWh last Friday.
The Commission and the Member States will have to find a point of the union before the meeting on 9 September. But for everyone it is clear above all one aspect: "we must prepare for a potential total disruption of Russian gas", said von der Leyen. "The era of Russian fossil fuels in Europe is coming to an end. And with freedom from blackmail will come to a greater power to defend global rules".