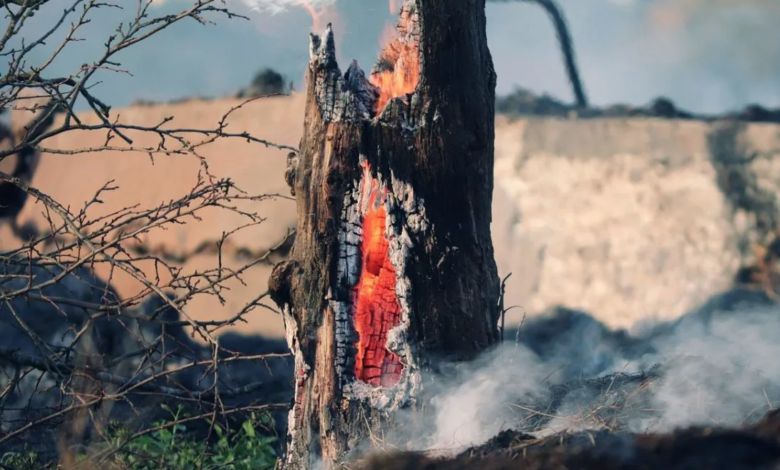 Fires in the Amazon break the 2019 record
(Sustainabilityenvironment.com)- In August the fires in the Amazon rainforest marked a new record. With more than 31,000 satellite fires detected, the National Agency for Space Research (INPE) which monitors the tropical forest has confirmed that it was the worst month since 2010. Also beat the peak recorded in 2019.
Record of fires in the Amazon: 31,513
In the first 30 days of August, the INPE detected 31,513 fires in the Amazon. On August 22, the Agency had already reported a new record: that day was the hottest since 2007 with more than 3,300 burning active in 24 hours. This is triple the number – considered very high – reached on August 10, 2019, when Brazilian growers launched a coordinated action simultaneously setting fire to much of the "arc of deforestation" that embraces the Amazon from the northeast to southwest.
The August figure – one of the two peak months of the fire season in the Amazon, along with September – is 12.3% higher than the same month of 2021, and by as much as 20% compared to the overall average since 1998, the beginning of the historical series recorded by INPE.
Towards new primates also for deforestation
The state of the pyres in the tropical forest further worsens the outlook for deforestation in Brazil this year. The values of the first 7 months of 2022 have reached a new record with 5,474 km2 of forest cover vanished, of which almost 1,500 km2 only in July. An increase of 7.3% compared to the year before.
Read also Heat wave in UK: Britain launches "amber" alert
According to the Brazilian NGO Imazon, the data for the 2022 season (which runs from August 2021 to July), with 10,781 km2 missing, indicate a worsening of deforestation compared to last year. Only by 3%, but it should be considered that 2021 was the worst year since 2006.
The Amazon in the election campaign
The state of the Amazon is a theme that is increasingly entering the campaign for the October presidential elections. While the incumbent president, Jair Bolsonaro, treats him to the sound of promises of development and well-being – to be obtained by multiplying the infrastructure that cuts through the forest and the exploitation of its resources – its main challenger (and former president) Ignacio Lula da Silva proposes more safeguards and an international agreement with Congo and Indonesia, the other countries with the most important tropical forests in the world.