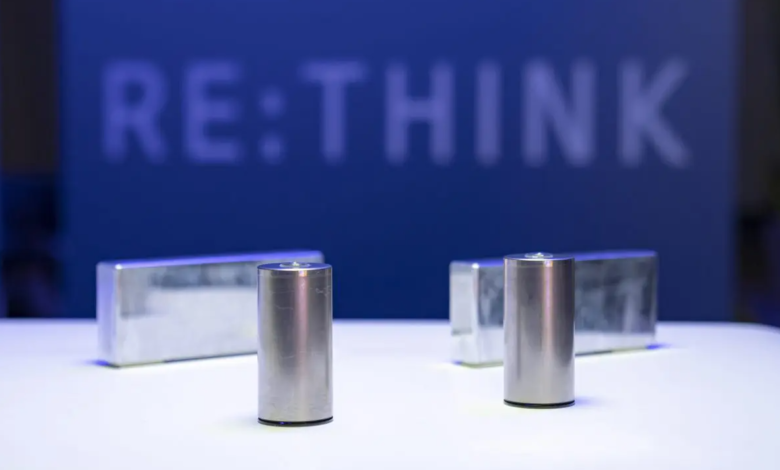 Sustainability through innovation, the BMW recipe
(sustainabilityenvironment.com) – New battery cells for electric cars, more performing and associated with a lower environmental impact. Natural fibers and recycled fishing nets as raw materials for components. New concepts for ecological mobility in urban areas. These are some of the cornerstones of sustainable innovation carried out in the BMW battery. The automotive group presented the latest in-house innovations as part of its "Sustainability through Innovation 2022", a roundup of strategies, concepts and technologies to address the future demand for mobility.
Among the innovations reported by the carmaker, stand out especially the new cylindrical batteries. "With the NEUE KLASSE models making their debut in 2025, the BMW Group is ready to enter a new era of electromobility. And to use for the first time round cells, which are optimally suited to the new architecture focused on full electric drive systems," explains the carmaker.
Cylindrical BMW battery
The innovative batteries will embody the sixth generation of BMW Edrive technology and give the market several advances. Starting with a 30% increase in autonomy. Equipped with a standard diameter of 46 mm and two different heights, compared to BMW's prismatic cells, the new cylindrical cells will have a higher nickel content on the cathode side, reducing the presence of cobalt. On the anode side, the silicon content will be increased. As a result, the volumetric energy density of the cell will improve by more than 20%. The devices will offer a 30% improvement in charging speed. "We are also reducing CO2 emissions from their production by 60%," explains Frank Weber, Member of the Board of Directors of BMW AG responsible for development. "These are great steps for sustainability and an advantage for customers".
Read also BMW designs autonomous driving for factory
A technological development that is closely accompanied by a plant. The group plans to build new production facilities for BMW batteries together with its partners in six locations in key markets: two in China, two in Europe and two in the United States-Mexico-Canada. Each plant will have an annual capacity of 20 GWh.
Circular economy
In a first for the automotive industry, the NEUE KLASSE models will also feature plastic coating parts whose raw material contains about 30% of fishing nets and recycled ropes. These waste materials from the maritime industry are being bought proactively in ports around the world to ensure that they do not end up being discarded at sea. At the same time, the group continues to research innovative materials with the aim of launching its first vehicles with completely "vegan" interiors in 2023.