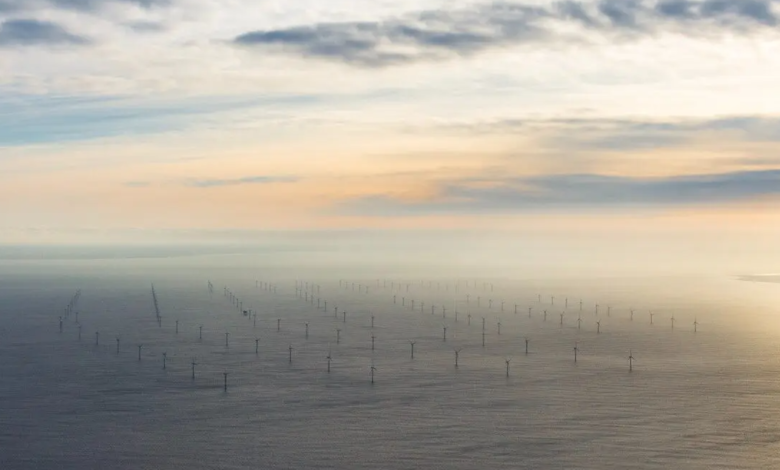 The floating wind coupled – green hydrogen points to a new record
(sustainabilityenvironment.com) – The largest floating wind hybrid plant – hydrogen? Could arise in Italy. The project is there and is already in its first authorization phase, in which environmental and infrastructure impact assessments are required. They have announced these days the British Aquaterra Energy, a society of offshore engineering, and the Dutch Seawind Ocean Technology, supplier turnkey of marine wind assets.
The two companies have signed a collaboration agreement through which they will create HyMed. The initiative, explain in a joint press note, provides for the construction in the Italian deep water of a hybrid mega plant, a mix of floating wind and hydrogen that at the regime should boast a production capacity of 3.2 GW. Carrier H2 will be transported ashore by pipeline or ship to final markets.
To see the big project in action will have to wait until 2027, but Aquaterra and Seawind are convinced that the collaboration will provide a unique offer acting as a model for future offshore renewable energy initiatives between companies; including "Icarus", a 300 MW hydrogen generation project in south-west Greece.
Read also The United States enters the floating wind turbines race
"With governments and companies recognizing the value of hydrogen as a vital resource for zero net emissions initiatives, energy security and protection against volatility in natural gas prices, We are extremely excited about the production opportunities presented by this new partnership," said Anne Haase, Renewables Director of Aquaterra Energy. "Seawind's fully integrated and scalable floating wind system provides a clear path to cost-effective industrial-scale production and we are delighted to be able to deliver the final piece of the puzzle".
The Dutch Seawind is best known for its onshore wind turbines with two blades of 1.5 MW, today at a TRL 5. But the company has long been engaged in the construction of the first Seawind floating turbine with two blades of 6 MW. With the goal of reaching a 12.2 MW wind generator by 2025.