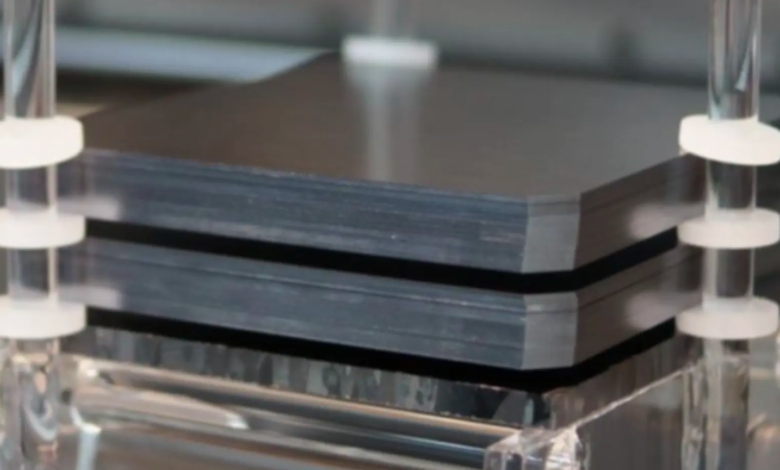 Production of high efficiency solar cells becomes twice as fast
(sustainabilityenvironment.com) – In Germany, the production of solar cells puts the turbo. To rebuild the European photovoltaic supply chain and keep up with the "made in China", a group of experts and scientists has been studying new solutions that facilitate the creation of high-efficiency solar panels and cell factories in the Old Continent.
What are solar cells, and which element to focus on? High productivity. That is why the consortium of companies and research institutes led by the Fraunhofer ISE, has developed a proof of concept production line capable of churning out between 15 and 20 thousand silicon wafers per hour. This is twice the speed currently achieved by these plants.
Read also A pinch of zinc for large organic solar cells
How do solar cells work? To obtain this result, the group has studied every single phase of the manufacture of high efficiency solar cells, intervening on different phases. "For some processes, it was necessary to accelerate consolidated workflows, while others needed to be reinvented from scratch," explains Dr. Florian Clement, project manager at Fraunhofer ISE. A long and complex work that has led to tangible results. Scientists have, for example, implemented laser scanners for the continuous and high-speed processing of large wafers. They used rotary screen printing for the metallization of the cells and combined in a single phase the doping by thermal diffusion to the surface treatment of thermal oxidation. Or, they have developed two concepts for the final characterization of solar cells. So many "small" improvements that put together provide the expected acceleration.
"In 2021, 78% of all silicon solar cells were produced in China," says Dr. Ralf Preu, head of photovoltaic production technology at Fraunhofer ISE. "To expand photovoltaics as quickly as possible and make our supply chains more robust, we should relocate our high-efficiency solar cell production facilities in Europe. An increase in the productivity and efficiency of the resources employed […] translates into a substantial reduction in costs and a potential for sustainability, which we can exploit with our excellence in process understanding and mechanical engineering".