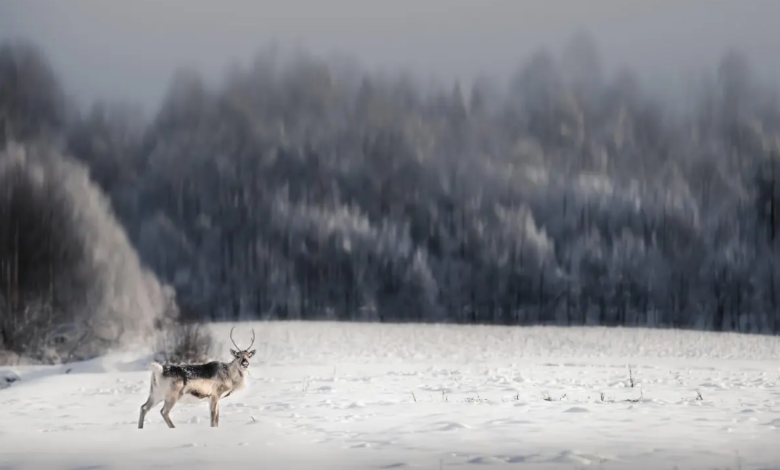 Arctic climate study appeared on Earth's Future
(Sustainabilityenvironment.com) – A little over a year ago, in mid-August, it rained at the Summit weather station, at 3200 meters on the highest peak of Greenland. It was the first time since the detection point existed and – as far as we know – it had never happened before. An extreme and exceptional event, another sign that warming is upsetting the Arctic climate. But it is also an episode that will become increasingly frequent in the entire region above 66 degrees north latitude.
By the end of the century, the number of rainy days in the Arctic could double, surpassing those marked by snowfall. It involves a study by the University of the Chinese Academy of Sciences published in the scientific journal Earth's Future.
"In the past, rainfall was mainly limited to the edges of the Greenland ice sheet," explains Tingfeng Dou, one of the authors of the Arctic climate study. "In the future, this situation will change dramatically, because precipitation will expand further inland and will be a catalyst for further ablation of the ice sheet".
Among the main consequences, the study predicts that spring rains will arrive even with an entire season in advance, or 3 months. At least in some areas such as the Chukchi Sea and the northern sector of the Barents Sea. Cases of rain on fresh snow can have a much wider range already in the immediate. The rain, in fact, freezing on the ground, creates a layer of ice that traps and makes inaccessible the food resources for animals such as reindeer, on which many local communities are based.
"Once the transition from snow to precipitation becomes common, it will have a far-reaching impact on the process of ice and snow formation in the Arctic and hydrological ecology," explains another study author, Cunde Xiao. "This will also greatly amplify the warming of the Arctic, making it an important problem and worthy of attention worldwide, as it can have global consequences".