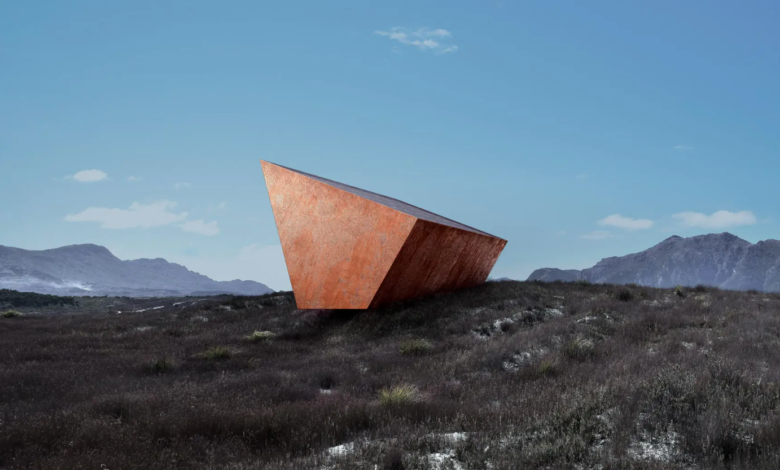 Australian scientists and artists are working on the construction of the "Earth's black box"
(sustainabilityenvironment.com) – The worst predictions related to climate change tell scenarios of the collapse of our species: who will communicate to those who will come after us the data on what happened to us and how to avoid it? It is the question asked by the authors of the project Earth's black box, a real black box of the Earth, located in New Zealand, that like those of the planes will record everything that is happening on our Planet so that it can be useful to future humanity.
The project, which is being finalized, is the result of a group of Austrian artists and scientists and can be monitored on www.earthsblackbox.com.
The Earth's black box
The black box has the shape of a large 15x4x3 meter steel block on the west coast of Tasmania, making it ideal for its geological and geopolitical stability. The Earth's black box was designed to survive all the natural disasters we can predict the intensity of. Even after the disappearance of humanity, or an irreparable loss of energy sources, the internal batteries and photovoltaic modules integrated into the roof will allow it to continue operating. The work has yet to be completed, but the Earth Black Box is already active and is busy downloading reports and scientific results from around the world on climate. The data will then be sorted by an algorithm.
The goal of the black box is to collect all existing data on climate change, between causes and effects: the system will take note of the amount of CO2 emitted into the atmosphere, temperature changes, acidification of water, or the extinction of animal and plant species. All information will be open source, and accessible to anyone who wants to receive them.
"If the worst happens and our civilization disappears because of climate change, this indestructible box will be there and it will record every detail," Jim Curtis, executive creative director of Clemenger BBDO, the company that had the idea, told Reuters. "So those who will remain, or will find it in the future, can learn from our mistakes".
It is expected that the project will be completed at the end of this year, but you can already watch a beta version on the dedicated site, where it is registered at all times and in different languages that is publicly available. This aspect is very important for the creators of the box, who intend to keep it in time because the Earth's Black Box can also be a direct tool to raise awareness about climate change through the dissemination of data.