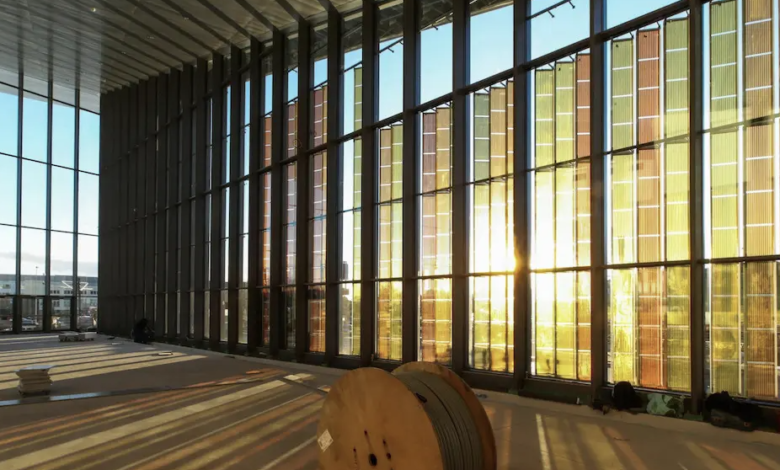 Extraordinary new developments for Grätzel cells
(sustainabilityenvironment.com) – Grätzel cells, photovoltaic units in which organic dyes replace traditional silicon, have crossed a new milestone. And they did it right where it all started: in Switzerland. More precisely at the École polytechnique fédérale de Lausanne (EPFL), where in the early 1990s chemists Michael Grätzel and Brian O'Regan created the first solar cell sensitized with dye or DSSC (and later called Grätzel)
Since then work has never stopped. And although technology has started more slowly than inorganic semiconductor technology, today it has carved out a niche in the construction, portable electronics and IoT markets. This is due to specific technical characteristics, such as transparency, colour, extreme flexibility and the ability to exploit diffused ambient light as well as incident light.
Over the years, EPFL scientists have further improved performance and today they present two new records for Grätzel cells thanks to some recent advances in photosensitizers and other components of SDSCs. One of these is vaguely reminiscent of the "tandem" approach. In assembling solar cells with pigments, you can use a technique called co-sensitization. The process uses two or more different dyes in one unit which show complementary optical absorption. In fact increasing the exploitable spectrum portion and consequently the conversion efficiency. However, finding the right pigment combination is not easy and requires a huge amount of design, synthesis and molecular screening work.
Scientists from the EPFL groups Grätzel and Anders Hagfeldt have now developed a "shortcut"; a method to improve the assembly of two new photosensitizing pigment molecules and increase the photovoltaic performance of DSSC. The result? The new Grätzel cells offer 15.2% conversion efficiency to direct sunlight for the first time, with long-term operating stability of over 500 hours. The increase in the active surface area of 2.8 cm2 also resulted in a conversion efficiency of 28.4% to 30.2% over a wide range of ambient light intensity. And again with excellent stability. The work was published in the scientific journal Nature.