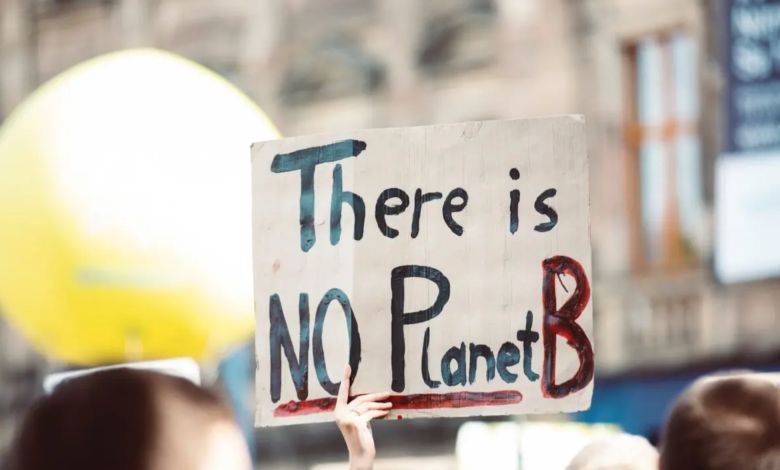 For the IEA, with today's policies we go to a world 2.5 C warm
(sustainabilityenvironment.com) – For Europeans, their governments are too slow to act against the climate crisis. And they are convinced that they will not be able to do enough: 88% of the citizens of the old continent think so. This is as high a percentage as those who believe that without more effective policies we are heading for a climate catastrophe. This is the fear that 84 out of 100 Europeans have in common.
These are some of the most interesting results of a survey conducted by BVA and the Jean Jaurès Foundation for the European Investment Bank (EIB) on a sample of more than 25 thousand people in Europe, the United States and China. The level of concern about the impact of climate change rises by 2 percentage points compared to last year's edition, at least for Europeans, reaching 41%. Who are far more concerned than the Anglo-Saxons – the US is down to 28% – but less than the Chinese, for whom the changing climate is a priority challenge according to 55% of respondents.
Read also IEA: we are in the "first real global energy crisis"
Italy is just above the European average, with 44%. While it is in the group of countries whose citizens claim to feel more, daily, the impact of the climate crisis. 91 out of 100 Italians support it, against a European average that stops at 80% (an increase of 3 points in 2021). Again, Europe is more sensitive to climate change than the Anglo-Saxons, with the US at 67% and the UK at 65%, but less than the Chinese who arrive – like the Italians – at 91%.
In line with these trends, almost nine out of ten Chinese (88%) believe that if we do not drastically reduce our consumption of energy and goods in the coming years, we are heading for a global catastrophe. A slightly less widespread opinion among Europeans (84%) and the British (83%) and shared only by 72% of Americans. In Europe, the most concerned are the Portuguese (92%), the Cypriots and the Maltese (90%), the Italians and the French (89%).