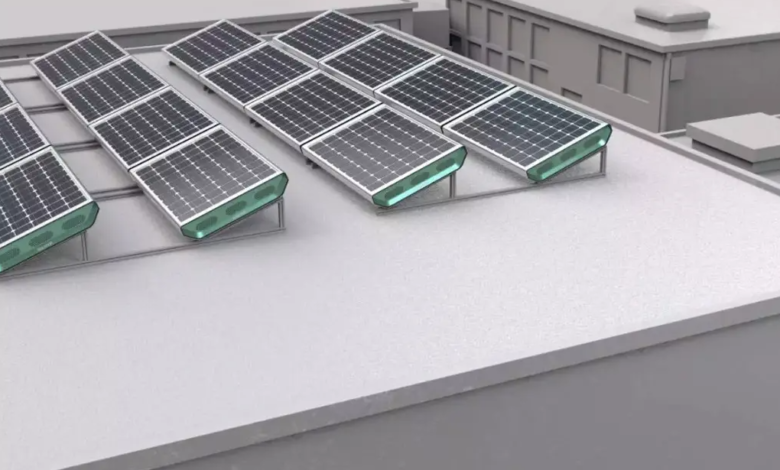 First pilot production line for hydrogen solar panel
(sustainabilityenvironment.com) – "A unique combination of physics and chemistry". With these words Professor Johan Martens, of the KU Leuven University in Belgium, explained in 2019 the special "waterstofpanelen", the home solar panel that produces hydrogen from air. Today, after 3 years, the device counts several prototypes and a dedicated company – the university spin-off Solhyd Project – which is preparing to install the first pilot production line.
Thanks to the financial support of the Flemish Government and the technical assistance of Comate Engineering & Design, the project has made the first great leap forward. And now he also has a new "house", in Bierbeek, a town not far from Leuven. "We have the space here to develop and test hydrogen panels, but also to produce them," the company explains in a press release. "Initially, we will produce several dozen panels for small-scale test configurations. But there is room for more: thanks to government subsidies, we can develop here a pilot production line that can eventually produce hundreds and even thousands of modules".
Read also From nzeb to H-ZEB: the first hydrogen building inaugurated in Benevento
The goal? Just one: to make green hydrogen accessible to everyone with easy technology to manage and install. "We expect that from 2030 it will be possible to install hydrogen panels on the roofs of houses," explains Jan Rongé, one of the creators of the device and founder of the Solhyd Project, from the pages of vrt.be.
How does the home solar panel that produces hydrogen work?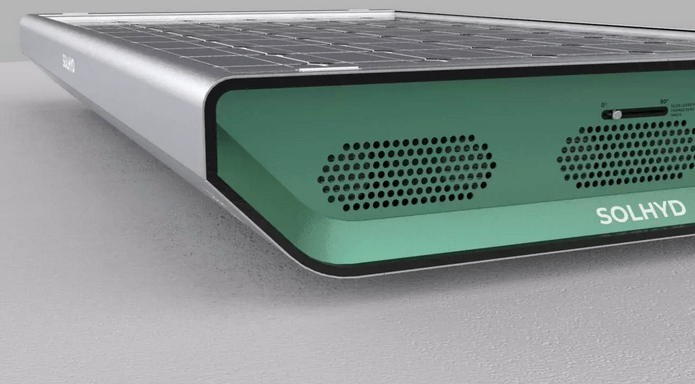 At first glance the system is very reminiscent of a traditional solar module, but the cells it is equipped with hiding "a secret": they can directly convert 15% of the sunlight into hydrogen. We need a water source. In this field, the invention of Rongé and colleagues plays on savings and sustainability by directly exploiting atmospheric humidity. In other words, air enters the system, water is condensed, and the panel uses sunlight to split its molecules into oxygen and hydrogen at low pressure. The first is released into the environment the second can be compressed and used. The company site does not provide new technical details, but in 2019 the first prototype was able to generate up to 250 liters of hydrogen per day for 1.6 m².
The price? The road is still long to make estimates. "We only work with non-rare materials and therefore keep the hydrogen panel accessible," explain the inventors. Like any innovative technology, home photovoltaic panel producing hydrogen will initially have a higher cost. "However, photovoltaic technology has halved in the last 5 years. We expect a similar evolution for hydrogen panels".