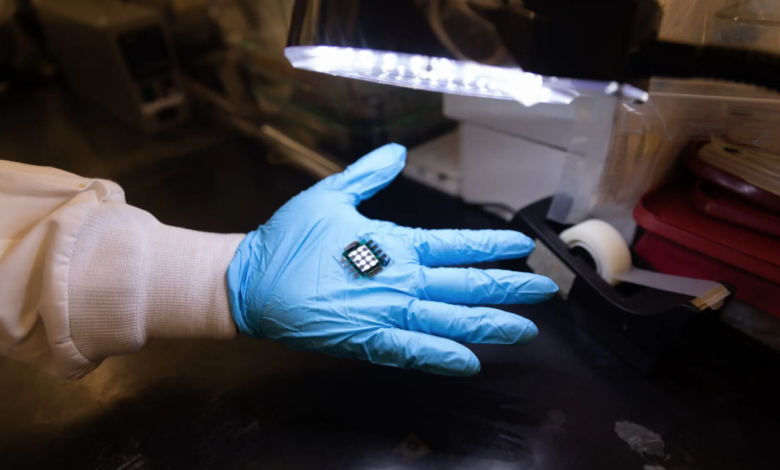 New interface material improves charge transport in solar cells tandem
(sustainabilityenvironment.com) – When talking about solar cells tandem the first thought goes to the coupled silicon-perovskite and the records achieved in these years by this mix. An approach that has allowed the photovoltaic to finally exceed 30% conversion efficiency without the use of optical systems and concentration.
Although today this recipe is one of the best in terms of results achieved, some are trying to permanently replace silicon. This is the case of new research conducted by engineers from the University of Toronto, Northwestern University and the University of Toledo. In group, he created a monolithic solar cell tandem (a single "block" in which the different solar units are grown one on the marshmallow) using only perovskites. Why? Because, unlike silicon, these synthetic oxides can be tuned to the wavelengths to be absorbed, "simply" by adjusting their thickness and chemical composition. Not only. The entire production process is much simpler and can rely on established and low-cost industrial techniques, such as coating per rotation.
As reported in the article on Nature, the group of scientists employed two different perovskite layers, each tuned to a different part of the spectrum. "In our solar cell tandem, the upper perovskite layer has a wider forbidden band, which absorbs ultraviolet well and some visible light," explains Chongwen Li, researcher and co-author of the publication. "The lower layer has a narrow prohibited band, which is tuned more towards the infrared part of the spectrum. Between the two, we cover more solar spectrum than would be possible with silicon".
But the work's key innovation is to insert a new and very thin coating between the perovskite and the electron transport layer. The material improved the displacement of charges by inhibiting recombination between electrons and their respective gaps. The result? The team's prototype produced an open circuit voltage of 2.19 electrovolts, a value that represents a record for solar cells tandementirely in perovskite. Achieving a conversion efficiency of 27.4%, although the independent certification of the National Renewable Energy Laboratory in Colorado, recorded a 26.3%.