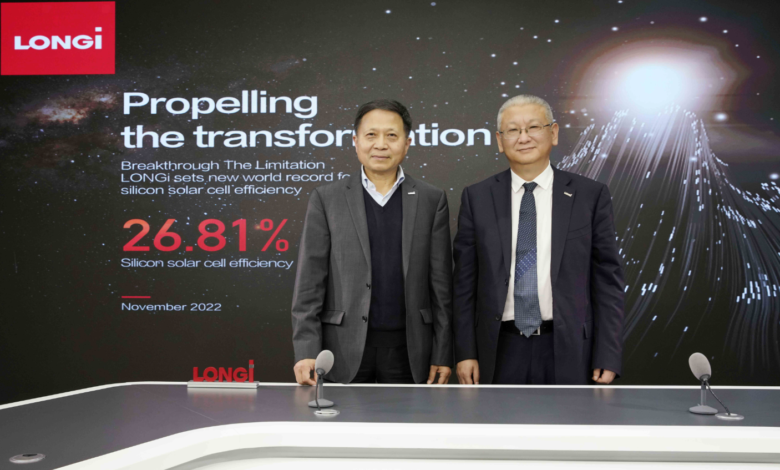 Silicon HJT solar cells, ready to steal the show from PERC?
(sustainabilityenvironment.com) – Who said that silicon, alone, has already given everything it could offer to photovoltaics? There is still room for growth for the solar industry's number one semiconductor. Or almost. Green Energy Technology has recently demonstrated this by presenting a HJT silicon solar cell with a conversion efficiency of 26.81%. The value – independently certified by the Institut für Solarenergieforschung of Hameln – represents a world record. Achieved, however, not on a small laboratory prototype but on a life-size wafer through mass production techniques.
The work of the Chinese company has focused on HJT technology, an English acronym that identifies heterojunction solar cells. Introduced by the Japanese company Sanyo in the 1980s, HJT combines the best qualities of crystalline silicon with those of thin amorphous silicon film to produce a high-power hybrid cell capable of exceeding the performance of the most popular PERC technology. Not only that. Thanks to fewer production steps and a much lower processing temperatures, This architecture has always offered the great advantage of simplifying the industrial lines for photovoltaic.
A string of records for LONGi
In fact, for LONGi this is not the first good result. Since June 2021, the company's research and development team has set world records for HJT silicon solar cells, increasing efficiency from 25.26% to 26.81%. And achieving a miraculous 1.55% increase in a single year and four months.
Read also Perovskite-silicon solar cells: 28.2% efficiency
"Improving the efficiency and reducing the LCOE (levelized cost of energy) is the eternal theme of the development of photovoltaic industry. Solar cell efficiency is the beacon of photovoltaic technology innovation. Every 0.01% improvement in solar cell conversion efficiency requires enormous efforts. In particular, crystalline silicon solar cells account for nearly 95% of the current photovoltaic market, so the ultimate efficiency of crystalline silicon solar cells also shows the development potential and direction of the photovoltaic industry, which is of great significance in the entire photovoltaic industry," said Li Zhenguo, Founder and President of LONGi, while speaking at the event.