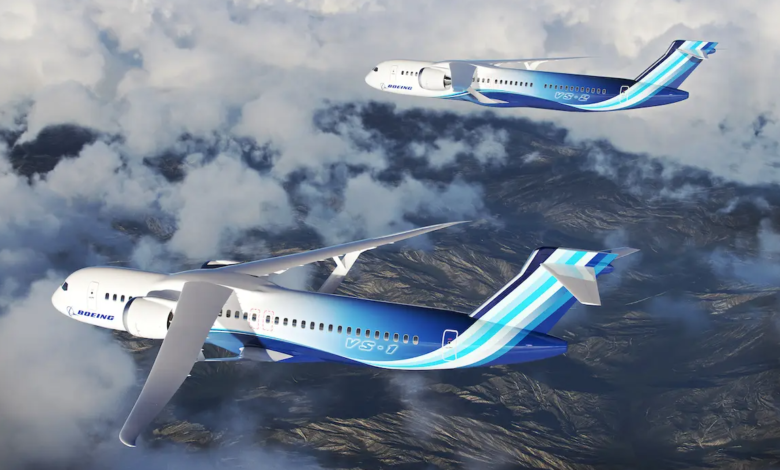 It is called TTBW, an acronym of Transonic Truss-Braced Wing and is the wing technology created to improve the sustainability and performance of aircraft. These are reinforced wings, longer and thinner, able to increase the aerodynamics of the vehicle and fuel efficiency. The idea was developed by Boeing back in 2010 as part of a NASA research program. And today it is the US Space Agency that has selected the manufacturer to lead the development and flight testing of a TTBW aircraft as part of the Sustainable Flight Demonstrator.
"The SFD program has the potential to make an important contribution to a sustainable future," said Greg Hyslop, Boeing's chief engineer and executive vice president of Engineering, Test & Technology. "It represents an opportunity to design, build and fly an experimental plane on a large scale, solving new technical problems".
The company believes that ultra-thin wings supported by masts with larger spans and higher aspect ratios could allow accommodating advanced propulsion systems, currently made impossible by the lack in today's aircraft configurations. For the demonstration aircraft, Boeing will use existing elements and integrate them with completely new components.
Read also The first net zero transatlantic flight? It will leave from London in 2023
"Our goal – added the NASA administrator, Bill Nelson – is that the partnership with Boeing […] helps to achieve future commercial airliners more efficient in terms of fuel consumption, with benefits for the environment, the commercial and passenger aviation industry worldwide. If we succeed, we could see these technologies on planes already in flight in 2030″.
When combined with anticipated advances in propulsion systems, materials, and architecture, a TTBW aircraft could reduce fuel consumption and emissions by up to 30% compared to today's most efficient aircraft.
In this project, NASA will invest 425 million dollars, while the aircraft manufacturer and its partners will contribute about 725 million dollars.