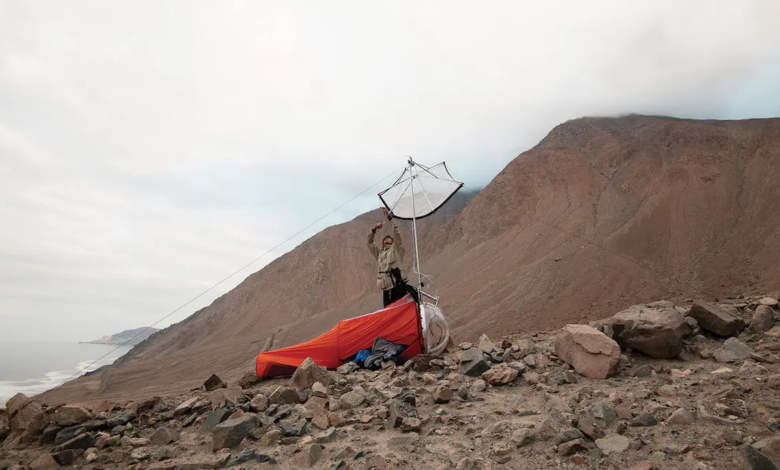 Lexus Design Awards 2023, "Design for a Better Tomorrow"
A portable system to collect drinking water from atmospheric humidity. An environmental humidifier 3D printed from waste. A three-dimensional puzzle that helps visually impaired people get to know the physical environment. A garment packaging that dissolves in water releasing detergents that remove any chemical from clothing. Lexus Design Awards 2023.
These are the inventions awarded by the Lexus Design Awards 2023, the annual international design competition organized by the Japanese brand. The jury composed of Paola Antonelli, curator of the Department of Architecture and Design of the MoMA, Karim Rashid, famous designer, and Simon Humphries, head of Toyota and Lexus Global Design, selected the winners from 2,068 entries representing 63 countries and geographical areas. The criteria of judgment were based on what the car manufacturer believes to be the fundamental principles for creating a prosperous society and a better future: Anticipating, Innovating, Engaging and Increasing Happiness.
"Having held the role of the judge since the first edition of the Lexus Design Award, – stressed Antonelli – I appreciate even more the generosity, talent and energy of hundreds of young designers from around the world, and I continue to note the evolution of the design, with an increasingly visionary and at the same time realistic drive that includes not only humanity, but also all the rest of nature".
Winners of the 11th Lexus Design Award
Sustainability, in the broadest sense of the word, dominated the Lexus Design Awards 2023. Pavels Hedström has combined it in his Fog-X a mobile cockpit that can produce 10 liters of drinking water a day from the air. The project, explains Hedström, was inspired by the Stenocara gracilipes, a species of beetle native to the Namib desert in southern Africa. This insect is able to survive by collecting water from the morning mists. Thanks to the particular structure of its wings – which have hydrophilic protuberances connected to tiny hydrophobic and waxy channels – it is able to catch tiny droplets of water (15-20 µm in diameter) coming from the fog. Fog-X replicates this capability through a kind of soft and extensible "antenna" that alternates hydrophobic layers. The system can be used to collect water in arid environments.
Liu Jiaming for a non-electric humidifier 3D printed and made with recycled ceramic waste; Temporary Office for their Touch the Valley, A 3D topographic puzzle whose process of recomposition can help visually impaired people learn about the physical environment; Kyeongho Park and Yejin Heo for their Zero Bag, a clothing packaging made of water-soluble plastic and "cleaning paper".