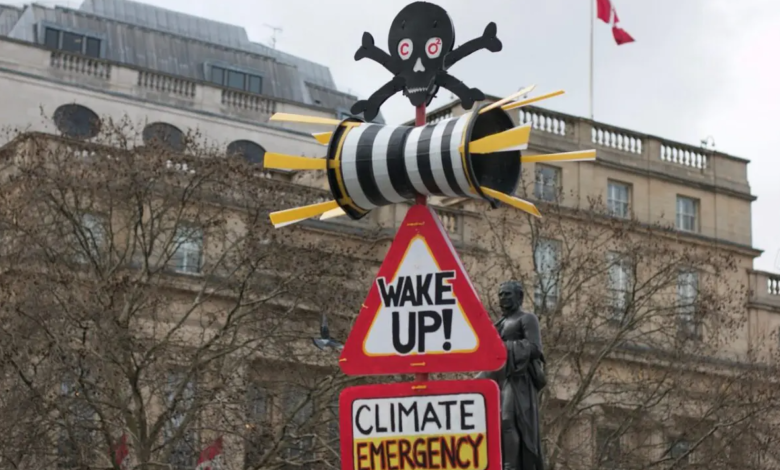 Social factors, not physical ones, take us away from the 1.5 degree limit
We have the technology, the money and the physical capability to keep the global thermometer under 1.5 ºC, what we lack is the desire. We are far from the rate of change in companies that would be required to achieve the most ambitious goal of the Paris Agreement. And for this reason, respecting the limit of 1.5 degrees is now "implausible".
This is stated by the Hamburg Climate Futures Outlook, the annual publication of the University of Hamburg, Germany, which shifts the focus from future climate scenarios that are theoretically possible to those that are (still) realistic. How? By crossing the data on the technical side with assessments of the most relevant social factors for the contrast of the climate crisis.
Companies and systemic brakes against the limit of 1.5 degrees
And it is precisely in this second group that the obstacles to deep decarbonisation will dwell by the middle of the century. "Selected physical processes of public interest only moderately inhibit the plausibility of achieving the temperature targets of the Paris Agreement, although they can substantially change the physical conditions of the social context," write the authors, the limit of 2 degrees remains within reach. But only "if gaps in ambition, implementation and knowledge are filled".
Read also Who steals our carbon budget for the 1.5°C?
What exactly is preventing compliance with the limit of 1.5 degrees? Of the ten factors surveyed, none are aligned with the trajectory of deep decarbonisation. And two even row against it. This is the response from the private sector and the consumption model. Despite the latest rounds of promises for climate neutrality, the gap between announcements and real actions is still huge. But the most difficult wall to break down, among social factors, is that of the hegemony of "economic and political systems still firmly based on growth at all costs and on fossil fuels", on the unequal distribution of goods and services, and the institutionalization of high-carbon consumption patterns.
Other factors are more ambivalent. The production of knowledge, for example, is aligned with the limit of 1.5 degrees but what is missing is a good level of integration with real conditions on a local scale, a precondition for having a socially just transition. The impact of social and protest movements on the climate is positive, but the increasingly heavy emphasis on energy security due to the war in Ukraine and Covid-19 curbs "the ability to mobilize and shape public debate to support decarbonisation".