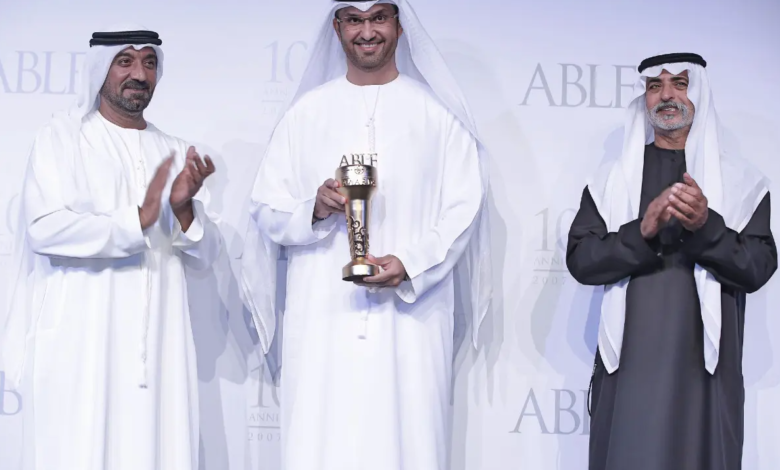 New criticism on the choice of Adnoc's No 1 as president of COP28
(sustainabilityenvironment.com) – Within 5 years, the president of COP28 will put on the market at least 7.6 billion barrels of oil equivalent (bboe) of new production. Of which 9 out of 10 should remain underground to give the Planet a chance of not exceeding the threshold of 1.5 degrees of global warming. This is revealed by an analysis of the Guardian on data provided by the NGO Urgewald related to the expansion plans of Adnoc, the national oil company of the United Arab Emirates (UAE).
The fossil plans of the president of COP28
Data that demonstrate – if there really was a need – the incompatibility of the two roles. The number 1 of Adnoc Sultan al-Jaber, in fact, in January was designated by Abu Dhabi as the future president of COP28. A choice immediately criticized by hundreds of NGOs who consider it totally inappropriate to lead a crucial negotiation like the one to be held next December in Dubai by one of the leading exponents of the world oil & gas. Adnoc is the 11th fossil company in the world.
Read also At Cop28 in Dubai, the EU will fight for the phase out of fossils
What interests al-Jaber can give priority to, whether the fight against the climate crisis or the expansion of fossil exploitation, are revealed by the Urgewald numbers, which are based on the Rystad databases. During Cop27 in Sharm el-Sheikh in November 2022, al-Jaber's company – which also served as the UAE's climate envoy at the time – announced a $150 billion investment over the next 5 years to implement a "fast growth strategy" for the production of oil & gas.
Strategy that is worth precisely 7,6 bboe.Out of line Numbers that are totally disconnected from the roadmap set by the International Energy Agency (IEA) to achieve climate neutrality by 2050. By 2021, the IEA had calculated that no new fossil mining projects were to be approved that year, but 90% of Adnoc's development plans were subsequent to that date. This makes the company of the president of COP28 the one with the third largest overrun in the world, after Saudi Arabia and Qatar. "The new data shows that the appointment of Sultan al-Jaber as president of COP28 is a mockery of the COP as an institution," says Nils Bartsch of Urgewald. "The appointment of a director of the oil and gas sector as president of COP shows a total lack of awareness of the problems in question. It is a fatal political signal for the world".