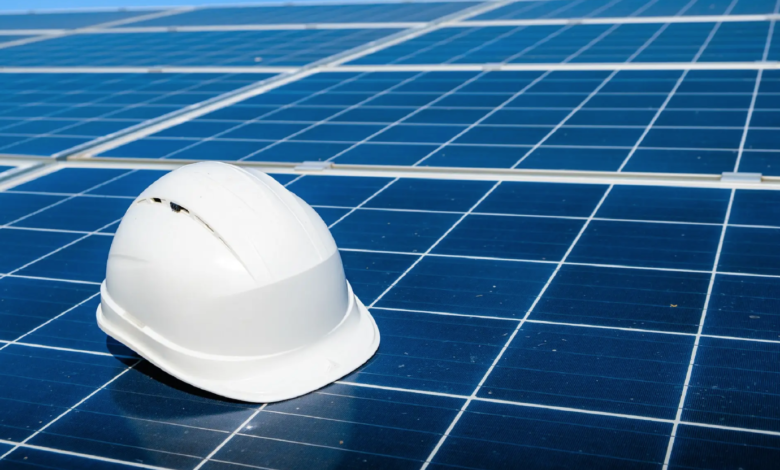 Last year, energy from sun and wind reached 12% of the global electric mix
(sustainabilityenvironment.com) – Already this year we can reach the peak of emissions in electricity generation thanks to the growth of wind and photovoltaic. This is supported by the think tank Ember in the report Global Electricity Review 2023, in which it analyzes changes in the global electric mix and predicts, for the first time, a decline in fossils released from moments of acute crisis (such as the recession of 2007-08 and the pandemic in 2020).
The trajectory of fossils and renewables
The first data to be observed is the growth curve of renewables. Last year, energy from the sun and wind reached 12% of the global electricity mix, a record value, increasing by two percentage points over 2021. Photovoltaics has been the source with the highest growth (+24%) for 18 years, followed by wind with +17%. All clean sources (including nuclear), on the whole, are worth 39%.
"The increase in global solar production in 2022 could have met South Africa's annual electricity demand, while the increase in wind power could have fed almost the entire UK," the report said.
The increase in the renewable share brought the sector's carbon intensity down in 2022 to 436 g CO2/kWh. Nevertheless, the sector's emissions recorded a new record, rising by 1.3 percentage points over 2021 due to increased demand. But the increase in coal has been marginal, while gas is on a plateau: the premises, according to Ember, to transform 2023 in the year of peak emissions in electricity generation.
Read also Global emissions, 2022 EVs and renewables offset war and energy crisis
On coal, which grew by 1.1%, the fact to underline is that the dreaded boom due to the war in Ukraine did not occur and the transition from gas to coal was very contained. While for gas is recorded -0.2% and just 31 new GW of installed capacity, the lowest value for 18 years.
Are we at peak emissions in electricity generation?
Against this background, if last year renewables had already covered 80% of the increase in world demand, this year they could have a growth that would absorb all the increase in demand. "With average growth in electricity demand and clean energy, we expect 2023 to see a small decline in fossil generation (-47 TWh, -0.3%), with greater declines in subsequent years due to further growth in wind and solar. This would mean that 2022 reached the "peak" of emissions. A new era of reducing energy emissions is near," concludes Ember.