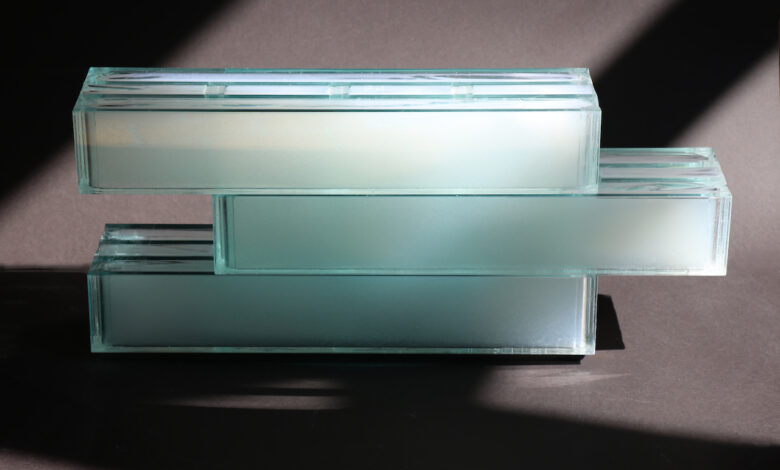 The glass block aerogel has obtained thermal performance and resistance among the highest ever reached
Working and living in a well-lit environment with natural light undoubtedly improves the mood. Until today this role was reserved for windows or windows, but what if the buildings could be built with entire glass walls without compromising stability or insulation? The change of course could take place thanks to the insulating aerogel that the Empa's research team has inserted inside real glass-bearing bricks.
From traditional bricks to bricks filled with aerogel insulation
Silica based aerogel insulation are becoming more and more popular in the construction industry, usually their use is used to make insulating layers or plasters. In 2017, however, researcher Empa Jannis Wernery and his colleagues in the Building Energy Materials and Components department had the idea of integrating this insulating aerogel directly into a brick, creating the so-called "Aerobrick". Unlike the more traditional bricks, this construction component made it possible to save considerably on heating and construction costs by eliminating the problem of inserting a insulation layer into the casing.
Today, researchers Wernery, Michal Ganobjak and colleagues have taken another step forward, transforming "Aerobrick" into a translucent, insulating and load-bearing glass block.
The material developed by Empa combines float glass with silica aerogel granules to create an extremely pleasant building element for facades that can support the structural weight of the building. During the laboratory tests, the glass block filled with Aerogel insulation, has reached an excellent thermal conductivity (53 mw/mk) and a compressive strength of almost 45 Mpa: among the highest performance ever achieved by a brick. The secret of its insulation lies in the air gap between the glass layers, a strategy that minimizes heat transmission without compromising light transmission.
A wall built with insulating aerogel glass blocks will allow you to have an indoor environment with excellent natural lighting, protected from glare and private because translucent. The applications are varied: libraries, galleries, museums, offices, residences, but also places that need maximum lighting saving space as the densely built urban districts.
According to the researchers of Empa, the glass block filled with Aerogel insulation would be extremely competitive even in price. The project idea was developed with the support of the European Union's Horizon 2020 research and innovation programme. The research is published in the Journal of Building Engineering (2023).