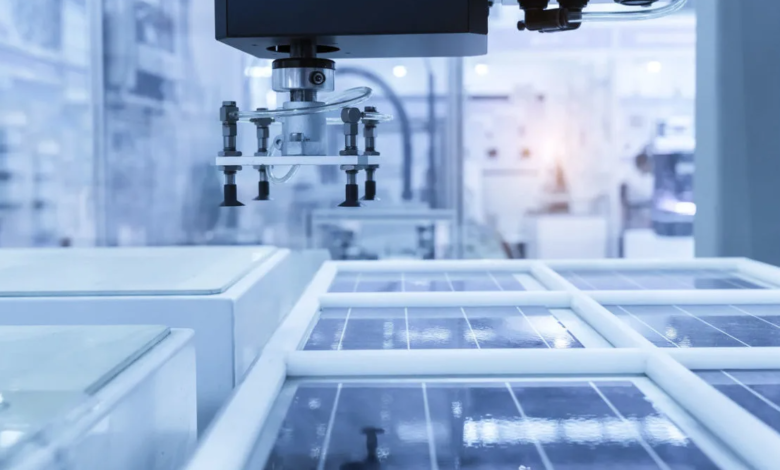 Europe's largest photovoltaic gigafactory will produce 10 million modules per year
(sustainabilityenvironment.com) – The largest solar photovoltaic gigafactory in Europe? It will be born in France and more precisely in Sarreguemines, in the north-eastern department of the Moselle. The project was recently presented by Holosolis, a company founded by EIT InnoEnergy, IDEC group and TSE, with the promise to enter the operational phase as early as 2025. The aim is to accelerate solar production capacity in Europe in order to ensure continental energy security.
The Old Continent is trying to support its green industry, to ensure that the current energy transition does not depend entirely on non-European supply chains. just think that today China is responsible for 80% of the photovoltaic modules installed in the world, compared to 3% of the European Union But at the same time it must face fierce competition from the United States that with the incentives of the new Inflation Reduction Act are winning a good share of global investment.
This is why, in February this year, the EU Commission launched an ad hoc strategy to strengthen its green industry – the Green Deal Industrial Plan – and approved a modified temporary framework for State aid.
The maxi French solar panel factory
In this context is inserted the project of the largest European solar photovoltaic gigafactory. According to the details revealed by the companies involved, the future plant will have a production capacity of 5 GW, turning out every year 10 million solar photovoltaic modules. We are talking about a figure equal to the energy needs of one million European homes. The initiative also aims to support the local workforce. That is why most of the 1,700 future employees will be employed in the Grand Est region and the Sarreguemine area.
"We will produce the most energy efficient modules, incorporating the latest photovoltaic technologies, with the lowest carbon footprint and the highest social standards," said Jan Jacob Boom-Wichers, CEO of Holosolis. "The scale effects and automation of the line will enable a competitive cost to compete with the global giants in the industry. Our modules will be aimed at three main markets: residential roofing, industrial and commercial roofing and electricity".