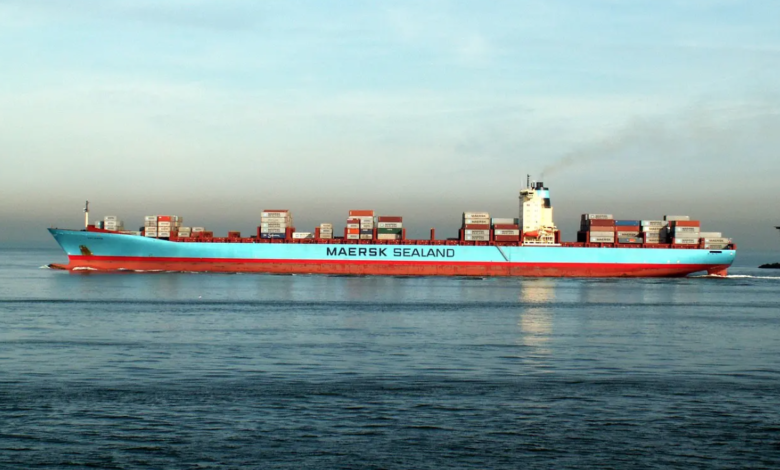 Maersk has leaned to the Dutch company OCI for the full of biomethane for the ships
Navigate the 21,000 km that separate Ulsan in South Korea from Copenhagen with the tank filled only with biofuel. It is the new record reached from Maersk, the colossus of the naval logistics, that it is about to inaugurate the first voyage to the world of a container ship that uses exclusively biomethane for the ships.

The company focuses on this fuel to decarbonise its operations and should receive in 2024 the first ships of the new fleet enabled for the use of low-carbon methanol. To provide the first full of biomethane for ships is the Dutch company OCI, which produces it in a plant based in the United States using biogas captured by the decomposition of organic waste in landfills. The fuel meets the advanced biofuel criteria established by REDII.
How does the process to obtain biomethane for ships work? Biogas is transformed into biomethane and injected into the gas network. Methanol is then extracted from the biomethane in the network. In this way, Maersk stresses, green methanol can be produced in existing structures and allows rapid production. A strong point given that the main bottleneck, at the moment, is still a very low level of production.
read also Europe is the 1° in the world to put a price on ship emissions
"The green methanol market is still in its infancy and frankly we had not expected to be able to secure a maiden voyage on green methanol for this vessel. So, we are very proud to have achieved this significant milestone. We expect a diverse green fuel mix for the future, with green bio-methanol from biomass waste being available now," says Morten Bo Christiansen, Maersk's energy transition manager.
Compared to conventional fossil-based marine fuels, biomethane is a low-carbon fuel and achieves a 65-80% reduction in CO2 throughout the life cycle compared to conventional fuels.