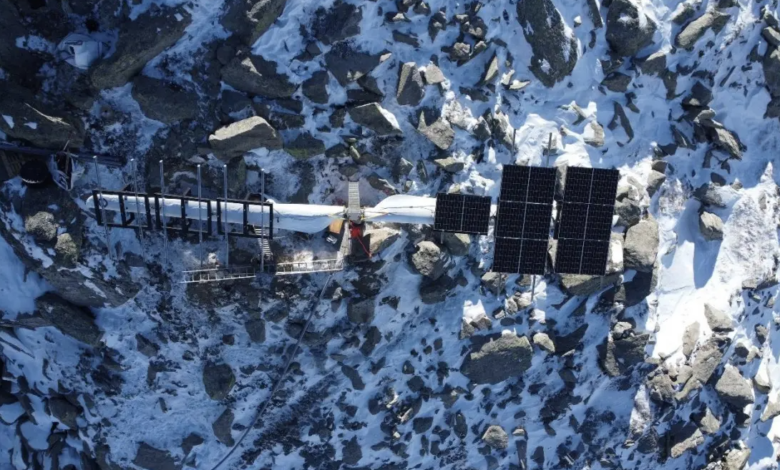 Photovoltaics and wind can close the circle together
(sustainabilityenvironment.com) – A sustainable and innovative solution to reuse old wind turbines in the energy sector. And always in the boundaries of clean energy. To devise it is the startup Turn2Sun, which in recent days has unveiled its "Blade2Sun™". As the name implies, the idea behind the project is to reuse the components of the turbines in new photovoltaic systems, to extend the life of the element at the moment difficult to recycle. But above all to provide the solar industry with more sustainable structures and materials (because they are the result of recycling and not new production).
Reusing wind turbines, an open challenge
Closing the circle for wind turbines is still complex and the main reason is the blades. These elements are made of composite materials: plastic reinforced with fiberglass, coupled to balsa wood through an epoxy resin. Their bond is extremely strong because it must allow wind turbines to reach maximum speeds of over 250 kilometers per hour without disintegrating or damage. But the same force that holds them together makes separation difficult in the recycling phase. The wind industry is working to find new solutions, from the study of ad hoc treatment technologies and plants dedicated to the creation of new recyclable components. In the meantime, the Swiss startup offers an interesting and highly sustainable alternative.
What is Blade2Sun™
The idea is to use the blade as a support on which to fix a metal structure that houses two-sided solar panels. Together with Armasuisse, Turn2Sun ľ has carried out a pilot installation in Graubünden, at an altitude of 2500 m. above sea level. The tests confirm the feasibility of photovoltaic systems of this type, and their ability to withstand extreme conditions. Reusing used wind turbines, the company explains, allows to obtain very competitive costs. And its structure, thin and white, is particularly suitable for double-sided modules.
"Several global players are interested in the solution," explains Lionel Perret, co-founder of the start-up. "Turn2sun is developing partnerships to be able to offer the solution in other countries, also integrating larger wind turbines, capitalizing on the successful experience of the project in Graubünden […] the applications are multiple: old shovels can be used in a parking lot (bringing shade to parked cars), over a water tank, an agricultural field and even over infrastructure such as railways or roads".