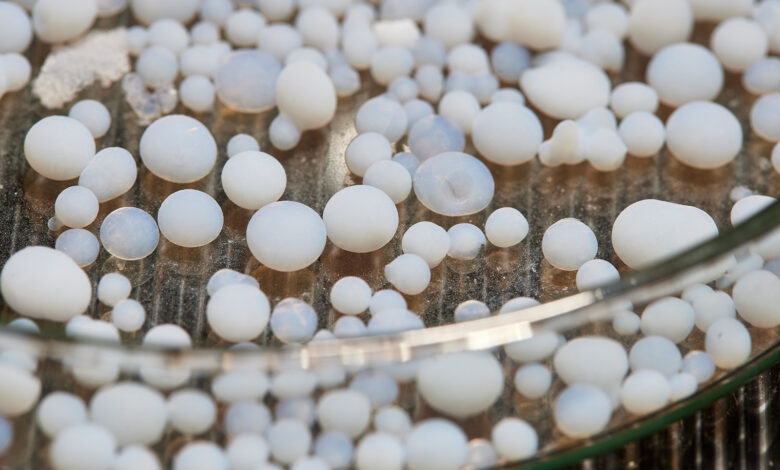 The formula replaces the acid used to switch to the sol-gel state, with the most green solvent existing today
Compounds for 99.8% air, aerogels are the lightest and most effective insulating materials produced so far. Furthermore, the fact that they are produced using silicon dioxide as a raw material also makes them extremely sustainable and not dangerous. So what limits the development of insulating aerogels? Once again the limit is economical.
The cost of production prevents its spread on a large scale by binding, for the moment, to niche applications such as components for space suits.
Cheapest aerogel for mass production
n order to make the production of aerogels for the insulation of buildings more economical, PROCERAM GmbH & Co. decided to contact the researchers of the Fraunhofer Institute for Environmental, Safety and Energy Technology UMSICHT in Oberhausen. The two teams have given themselves 6 years to arrive at formulating a more competitive aerogel in prices that guarantees at the same time the maximum insulating performance and the elimination of fossil components.
The pre-commercial result achieved can be scaled in the laboratory according to needs and has reduced production costs by as much as 70%. At the same time the timing has also improved, going from 10 hours for the construction of an aerogel, to only 2.5 hours.
The secret recipe
To reduce costs and time, the research team focused on the production process. Usually aerogels are made from a "sol", a medium containing solid particles dispersed in a liquid, which is modified (thanks to the addition of an additive) to form a three-dimensional network that extends through the liquid, that is, a gel. To produce a sol-gel reaction an acid is generally used in a proportion of 6 kg per kilogram of aerogel produced. This step, however, can be harmful to the environment, which is why the researchers of the Fraunhofer have opted to replace the acid with supercritical carbon dioxide, considered at the moment one of the most "green" solvents in existence.
At the final stage of the process to create more sustainable building insulation materials, the aerogel is broken down into large 2 to 4 millimeters and mixed with pure mineral plaster. The result is a compound with physical performance and thermal insulation even higher than the more traditional polyester or mineral wool.
"When mixed into the plaster, the aerogels can reduce thermal conductivity by a factor of two when compared to polystyrene; that is truly huge. So what we have is a highly effective insulating material made purely from minerals," reveals PROCERAM's Christoph Dworatzyk.
"And there's another advantage, too: We're only using materials like sand and lime here that can be put back into the circular material economy, i.e., can be recycled," adds Andreas Sengespeick of the Fraunhofer UMSICHT.