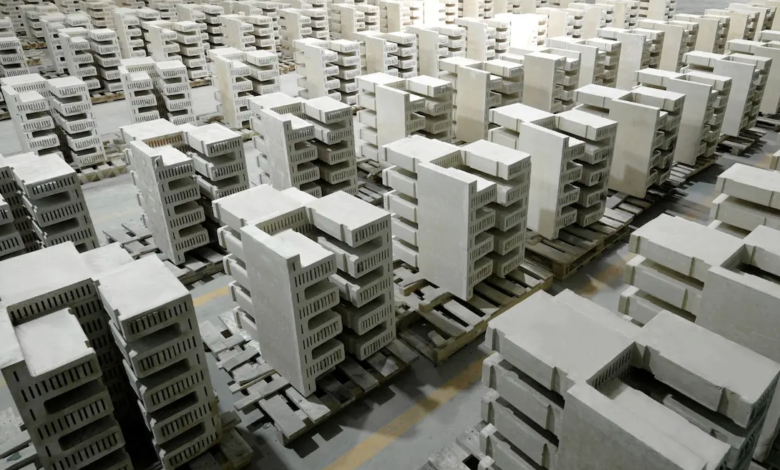 Enter the Guinness Book of Records the largest factory of thermal batteries to the way
It will be 2.5 times larger than the famous Tesla Gigafactory built in Nevada, but it will not be dedicated to lithium-ion batteries. From its production lines will come out the Rondo Heat Battery, devices capable of storing electricity in the form of heat. We are talking about the largest thermal battery factory in the world that will be born in Thailand. The project is the result of the agreement between the Californian Rondo Energy, holder of the technology, and the Thai Siam Cement Group that through its subsidiary SRIC produces refractory bricks.
"We realized – said Thammasak Sethaudom, SCG Executive Vice President – we can leverage our 70 years of technical experience in the refractory industry and supply chain to support Rondo's mission of decarbonising the heat of industrial processes and we are happy to increase our ability to meet market demand".
In fact, the initiative is not born from scratch. The Siam Cement Group plant already has a production line that currently produces 2.4 GWh of capacity per year. The goal is to bring this capacity to 90 GWh, in order to hold the title of largest battery factory in the world. "SCG was a phenomenal partner," added Rondo CEO John O'Donnell. "We have discovered that we have a common vision and uniquely complementary capabilities to bring this technology on a global scale to face the greatest challenge of our times".
The technology of the Rondo Heat Batteries
With Rondo technology, wind and solar can provide continuous industrial heat at zero emissions and at a lower cost than fossil fuels. In detail, the thermal batteries use electric heating elements – similar to those of a toaster, so to speak – to transform electricity into high temperature heat "with 100% efficiency", according to the company. The heaters are surrounded by refractory bricks which are then heated directly and which store energy for hours or days with very low losses (less than 1% per day).
As the demand for heat increases, the system is injected with air that passes between the bricks and overheats up to 1000 ºC. But the output temperature is controlled through a series of automated software, recycling air through the system to minimize leakage. It is a modular, scalable and high energy density solution, which recharges completely in about 4 hours but can keep "charging" for days.