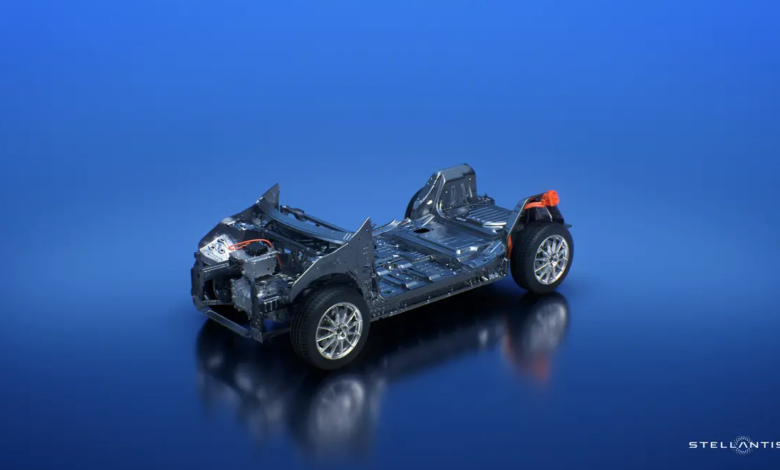 Versatile, it will allow the creation of sedans, crossovers and SUVs of all the brands of the former Fiat group
– It will allow over 700 km of autonomy. And unparalleled performance for efficiency, charging time, amount of energy available on board. With these promises, STLA Medium, the first electric car platform BEV-by-design presented by Stellantis to enable the switch to electric.
STLA Medium is the first of four different proposals that will be presented in the coming years and already announced in 2021, during the EV Day, when the former Fiat group announced its plan for electrification. Objectives reaffirmed in the strategic plan Dare Forward 2030, including achieving 100% of the sales mix with battery electric vehicles (BEV) in Europe and 50% with passenger cars and light commercial vehicles BEV in the United States by 2030.
Stellantis's versatile and efficient electric car platform
What are the peculiarities of this platform for electric cars? One feature is flexibility. With the same structure, Stellantis will be able to produce sedans, crossovers and SUVs of different brands in the C and D segments, representing about half of the global volumes of the car market. The range reaches 700 km in the Performance package, which drops to 500 with the Standard package.
Among other interesting specifications, the 400 volt electrical architecture that offers consumption even less than 14 kWh per 100 km, the best energy efficiency in the category, charging times from 20 to 80% in 27 minutes (2.4 kWh per minute). The versatility of the electric car platform STLA Medium allows you to create cars with a wheelbase between 2700 and 2900 mm, a length range between 4.3 and 4.9 meters.
Read also Record for Eco-Runner XIII, hydrogen city car that makes 2,488 km with a full tank
STLA-based vehicle capabilities and performance will be adapted and improved over the years thanks to the implementation of the STLA Brain architecture, STLA SmartCockpit and STLA AutoDrive platforms, enabling over-updatesthe-air software and hardware improvements. Finally, an eye also to the technological innovation of batteries. Both STLA Medium and other electric vehicle platforms are designed with the possibility of using future battery chemistry, including nickel and cobalt free and solid state batteries.