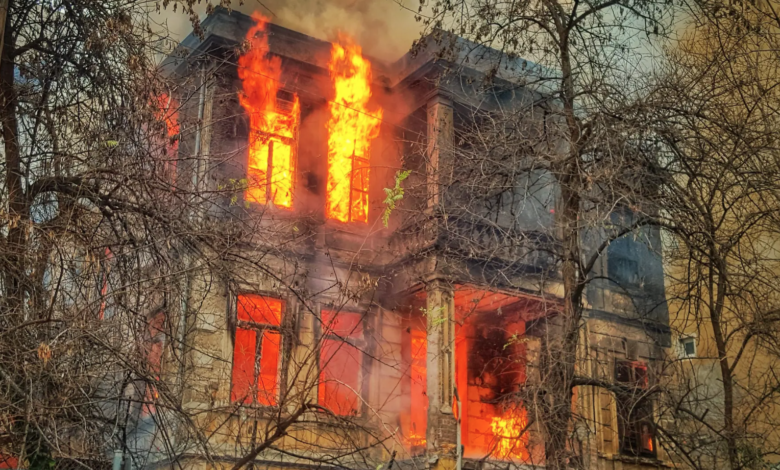 The natural world helps us protect ourselves from fires
(sustainabilityenvironment.com) – Fungi could inaugurate a new class of Natural fireproof coatings in buildings. A group of scientists from RMIT University in Australia worked on this possibility, developing a method to cultivate thin sheets of pure mycelium. The work opens the door to new fire-resistant composite materials that could be integrated into vehicles or homes.
Mycelium as a building biomaterial
The mycelium – the vegetative apparatus of the fungi formed by branched filiform hyphae – represents one of the most interesting materials for sustainable building. Thanks to its light and biodegradable structure, which can take the form of any mold in which it is grown, its ability to sequester carbon and the possibility of growing thanks only to waste sources, has long been part of several design experiments. What are your strengths? Mycelium biocomposites have shown much higher strength/weight ratios than conventional materials, along with other attractive features such as low thermal conductivity and can provide high sound insulation.
The search is still at the beginning and the negative elements are not lacking. However, the prospects seem interesting and the research of RMIT University gives further confirmation as well as advancing the study on the subject. "Fungi are usually found in a composite form mixed with residual feed material, but we found a way to grow pure mycelium sheets that can be layered and engineered into different uses – from flat panels for the building industry to a leather-like material for the fashion industry," said Professor Tien Huynh at the University's website.
New fireproof natural coatings for the building industry
The bioengineering process developed by Huynh and colleagues allows thin mycelium sheets to be grown as wallpaper, keeping the hyphae network intact. The result is compact and uniform panels of several layers of mycelium.
read also Fungi, organic waste and 3D printing create new biomaterials
When the material is exposed to fire or intense heat, the mycelium layer in contact with the heat decomposes into a charred sheet capable of thermally protecting the underlying layers. "The longer and the higher temperature at which mycelium char survives", said Professor Everson Kandar, "the better its use as a flame retardant material". In practice it acts as a kind of buffer offend an excellent natural fireproof coating for the building. Not only. The material is safe for the environment and man, since it does not produce toxic fumes in contact with flames.
Today the group is working on bio-engineered fungal mats that can reduce flame intensity and increase fire safety assessments in buildings.