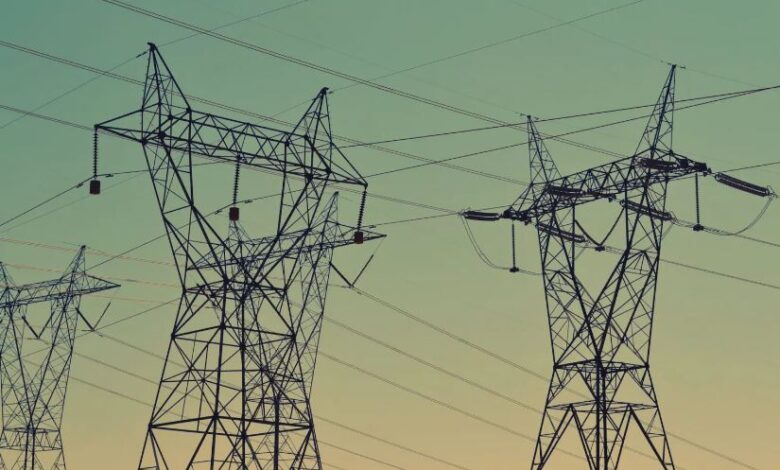 Energy production and consumption, AleaSoft Energy Forecasting analysis
(sustainabilityenvironment.com) – The heat wave that hit Europe in the third week of July will also be felt on bills. In particular those of Italy and Spain. I reveal it AleaSoft Energy Forecasting by publishing its new analysis on energy consumption in the Old Continent
The scenario that emerges is no surprise. The high temperatures of these days have inevitably led to a massive use of air conditioners, air conditioners and fans, making the electricity demand soar. And while several studies prepare us for a future of increasingly frequent heat waves, the AleaSoft report identifies the markets most exposed to price increases. It turns out that in a panorama of widespread increases in electricity demand (in the European countries analyzed) compared to the previous week, the biggest increase was that of Italy: a plus 6.6% in weekly electricity consumption and a boom of 1,179 GWh in demand on Wednesday, July 19. On that same day, analysts point out, was recorded in Italy the second highest temperature of 2023, to date.
The second market with the greatest increase in demand was the Netherlands with a plus 6.3%. However, Spain, France and the United Kingdom also showed up with increases of between 0.4% and 2.9%. In the case of the Spanish market, moreover, demand on Wednesday 19 July reached 787 GWh, the highest figure recorded since January 2021. On the Belgian, German and Portuguese markets, on the other hand, energy demand has fallen.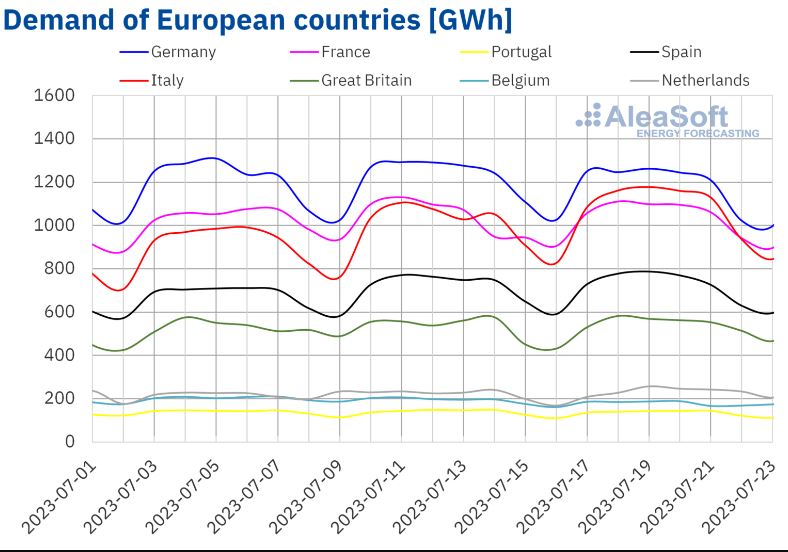 Electricity prices: Italy above 116€/MWh
For energy prices, the trend was uneven although with a fairly shared upward trend, due to the increase in demand and the cost of CO2, as well as the lower production of renewable. If we exclude, in fact, the Nord Pool market of the Nordic countries (-40% in weekly prices) and the MIBEL market of Spain and Portugal (-1.6% and – 2.1%) everywhere there has been a sign more. The most obvious increase? That of the N2EX market of the United Kingdom (+18%). In the rest of the markets, energy prices increased between 2.0% of the Italian IPEX market and 9.2% of the Dutch EPEX SPOT market. But if for most of the countries the weekly averages remained below 90 €/MWh, in Italy there was an average electric price of 116.31 €/MWh.
AleaSoft Energy Forecasting's price forecasts indicate that prices could fall in most European electricity markets in the fourth week of July, influenced by the decrease in demand in some countries and the increase in wind energy production in markets such as Germany, France and Italy.