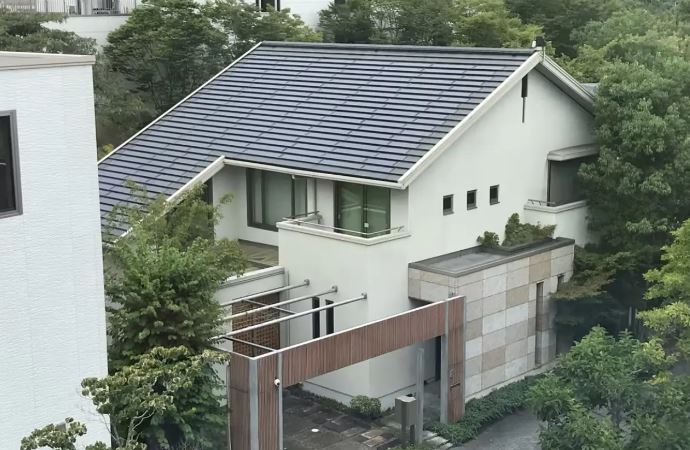 Photovoltaics and domestic hydrogen for a new model of home net zero
In Italy, incentives to domestic photovoltaics are driving the growth of solar panels on balconies and roofs, and residential storage systems. But what if we used hydrogen instead of conventional batteries to store solar energy? The pilot project of Sekisui House Co., a Japanese real estate agency, was born from this idea. The company that has long undertaken a program of decarbonisation and energy self-sufficiency of its housing stock, but since last month is working on an innovative concept of solar hydrogen house.
Read also Producing hydrogen on the roof with KIT photoreactor panels
"Due to global warming and changes in the structure of energy supply and demand, the use of hydrogen […] is advancing," the group explains in a press release. "However, considering the development and construction of infrastructure and supply chains in Japan and abroad, it is estimated that the carrier will not reach every home even after 2050. Therefore, in order to achieve a sustainable society, we will conduct this demonstration experiment based on the idea that we should not wait for an era when hydrogen is available, but we should promote decarbonisation by producing and using hydrogen ourselves".
The solar hydrogen house
The initial approach is that of any home with photovoltaic integrated on the roof. Solar panels would produce energy to be used during the day, storing surplus. But instead of using battery packs, the solar hydrogen house would use excess electricity to power a small domestic electrolyzer. The hydrogen thus generated would be stored chemically in a particular alloy. To then be used at the time of need through a group of fuel cells. "Hydrogen storage alloys have a higher energy density than storage batteries and do not have a natural discharge, so they offer the advantage of large capacity and long-term storage such as domestic gas cylinders. In addition, compared to high-pressure gas tanks boast a very compact design, therefore more suitable for housing".
The company has not yet provided details on the alloy, but over the years, several materials have been developed that can store hydrogen safely, practically and sustainably. Such as, for example, the special discs in magnesium hydride patented by the Centre National de la Recherche Scientifique and already on sale in Japan. The development of the solar hydrogen house, emphasizes Sekisui House-W, "aims to achieve electric self-sufficiency and zero carbon emissions in everyday life". The first real homes equipped with this energy plant should arrive on the market in the summer of 2025.