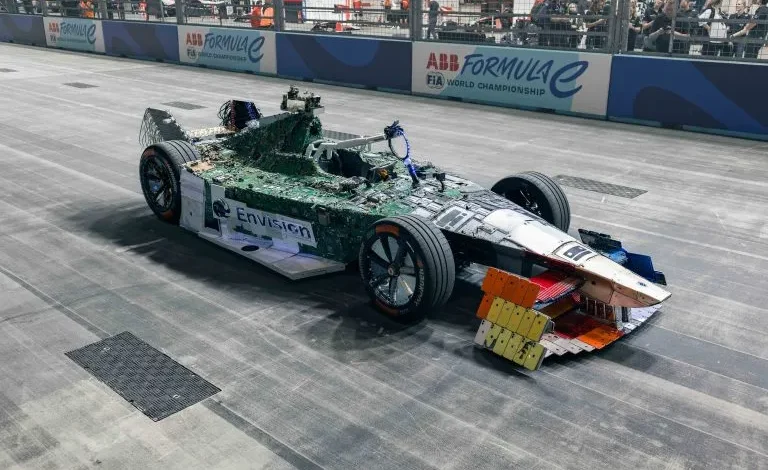 Electronic waste could reach 75 million tonnes by 2030
(sustainabilityenvironment.com) – iPhone, chargers, disposable vaporizers, old tablets, mp3, the most disparate electronic waste reborn to new life transformed, none other than, in a race car for the Formula E Gen3 in full scale. Called "Recover-E", the creation is a collaboration between the British racing team Envision Racing and the artist Liam Hopkins.
Real creative recycling
Presented at the excel exhibition centre in London on the occasion of the British Formula E stage, the racing car built by recycling RAEE is even driveable. Of course, the aim of the project is to draw public attention to the problem of electronic waste, which has become a global scourge. More than 50 million tonnes are landfilled each year, which is expected to exceed 75 million by 2030.
And the UK is certainly not one of the most virtuous in terms of recycling, having even placed second in the ranking of countries that in 2022 generated more e-waste.
"Unfortunately, today we choose to discard and replace electronics instead of repairing and recycling it, leading to a global e-waste crisis. Through design and creativity, we want to show the problem of electronic waste and its potential to accelerate the creation of a circular economy," comments Hopkins.