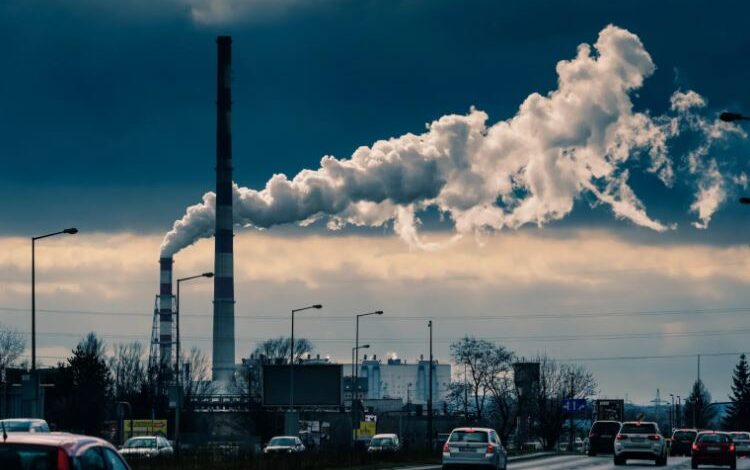 BNEF analysis on IRA approved in 2022
(sustainabilityenvironment.com) – Not even the $369 billion put in by Joe Biden in the Inflation Reduction Act (IRA) will be enough to put the United States on the right path to comply with the Paris Agreement. The massive energy transition incentive package approved last year is enough to halve national emissions, from 5.3 billion tonnes of CO2 (GtCO2) to 2.3 by mid-century. But it will be effective to decarbonize only a few sectors.
The effects of the Inflation Reduction Act on US emissions
For example, on the transport front. The incentives provided by the IRA will make up for most of the delays that Washington faces today, compared to China and the EU, in the electrification of transport. By 2040, the plan should bring the percentage of EV on the total fleet to 69%. More shadows than lights, instead, in the decarbonisation of heavy industry such as steel mills. And even on the hydrogen chapter the future is not pink: despite the incentives, still in 2040 the energy carrier in USA will not be cheaper than feedstocks used now by these industries.
These are the results of a BloombergNEF study, the first to attempt an overall assessment of the effects of the Inflation Reduction Act. "We reasonably did not expect that policies alone would automatically lead us to zero net. What was surprising was that it was a much smaller impact in some areas," said Tara Narayanan, author of the report.
read also The IRA works: in 3 months the US photovoltaic market has installed 6.1 GW
One area that will have wind in the stern thanks to the Inflation Reduction Act is the capture and storage of CO2. So much so that gas-fired power plants equipped with this technology, thanks to the tax credits provided by the Biden plan, will soon become competitive with unabated plants. Not only: they will also be competitive with respect to wind and solar.
The BNEF analysis also provides an estimate of the IRA's impact in terms of cut emissions. Biden promised in 2021 to reduce US greenhouse gases by 50% by 2050 compared to 2005 levels. Today the trajectory is on a 28% reduction, far from the target. Without the IRA, it would be two percentage points lower, at 26%.