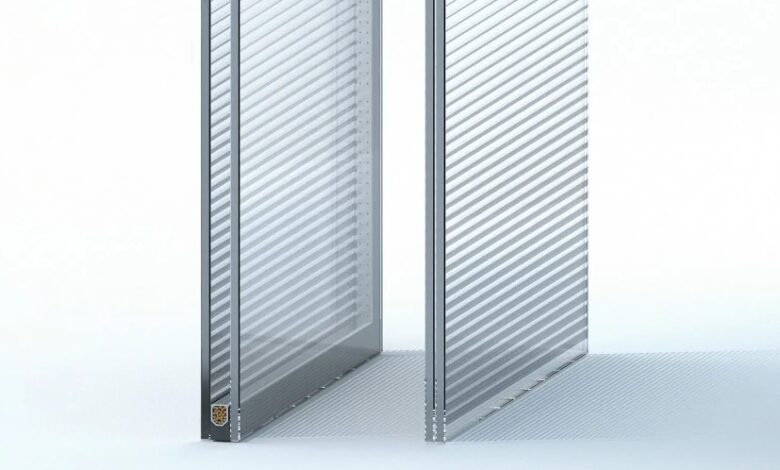 New perovskite photovoltaic glasses integrated in building
(sustainabilityenvironment.com) – The "Future co-creation FINECOURT III" laboratory house, built in Fujisawa Sustainable Smart Town, Japan, will be experimenting for the first time with perovskite photovoltaic glasses from Panasonic Holdings Corporation. The company announced this in these days stressing that the product will undergo strict technical tests lasting a year.

"Global demand for photovoltaics is increasing," the Group explains in a press release. "However, in urban areas the space available for installation is limited and it is also necessary to take advantage of windows and walls. But there are challenges in terms of transparency and design using conventional silicon-based solar cells when installation focuses on windows. Perovskite solar cells integrated in glass, developed by Panasonic HD, will solve this problem".
read also Kesterite photovoltaic windows with integrated storage, the breakthrough coming from China
Photovoltaic in perovskite, Panasonic reaches 17.9% efficiency
The company has combined its own inkjet coating method with laser processing technology, to form the photovoltaic layer directly on the glass substrate. To ensure a certain transparency, the solar cells are deposited in separate horizontal strips; depending on the size of these elements of the spacing and the introduction or not of a gradation scheme, you can change the amount of incoming light. The surrender? According to the company, a perovskite module larger than 800 cm2 boasts the highest level of conversion efficiency recorded in the world with this class of semiconductors; a 17.9% certified by third parties.
Special perovskite photovoltaic glasses will replace the standard balcony balustrade of the Future co-creation FINECOURT III. The structure is exposed to the south-southeast, and is almost one meter high and 3.8 meters wide. In other words, the project has created a kind of highly integrated version of modern balcony photovoltaics. Until 29 November 2024, the Group's scientists, together with Mitsui Fudosan Residential, evaluated the reliability, transparency and durability of the integrated cells. "Perovskite photovoltaic glass developed by Panasonic HD is designed to blend with the design of various architectural structures such as 'energy generators'. We aim to offer our solution as an advanced and innovative choice in the fields of architecture and of energy".