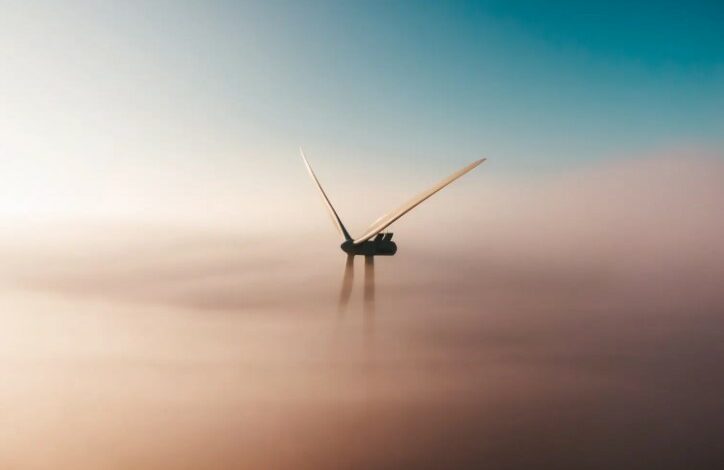 In August wind power +29% and pv +14%
(sustainabilityenvironment.com) – The EU Renewable growth continues to reduce dependence on Russian gas. The increase in electricity generated by wind and solar in August (+9 TWh), compared to the same month of 2022, has helped to replace a quantity of fossil fuels equal to more than half of gas imports from Moscow. This was calculated by the Centre for Research on Energy and Clean Air (CREA).
The impact of the growth of renewable EU
The decrease in gas consumption in Europe, last month, amounted to about 18 TWh, about half of the 33 TWh that the old continent imports by pipeline and LNG. The growth of renewable EU has gnawed half directly: in August the wind generation grew by 6 TWh (+29%), the photovoltaic one by 3 TWh (+14%). Taken together, these two clean sources recorded a 22% increase.
Meanwhile, the share of coal and gas in the European electricity mix has fallen sharply. In August 2022, these two sources weighed 39% of the mix, while in the same month of this year they dropped to just 28%. Specifically, coal fell by 39% (-14 TWh), while fossil gas generation by 22% (-8 TWh). As a result, greenhouse gas emissions are also falling. The reduction of electricity produced by coal and gas has led, respectively, to emit 50% less (-18 million tons of CO2, MtCO2) and 33% less (-5MtCO2) only in August.
"Additional production from renewable sources in August helped save 18 TWh of natural gas, equivalent to the annual gas consumption of Estonia and Latvia in 2022," writes CREA. "In addition, the combined production of solar and wind energy has saved natural gas equivalent to 54% of EU gas imports from Russia in August," he adds.
read also How much does renewable energy production cost? 520 billion less than fossil energy
A positive note also comes from the levels of gas demand. After the emergency measures to contain gas consumption successfully introduced last year (compared to 2021, the EU consumed 18% less gas in 2022), 2023 is also continuing along this path. "CREA data indicate that in 2023 natural gas consumption continued to decline further, driven by potential energy saving measures and demand destruction," the authors of the report point out.