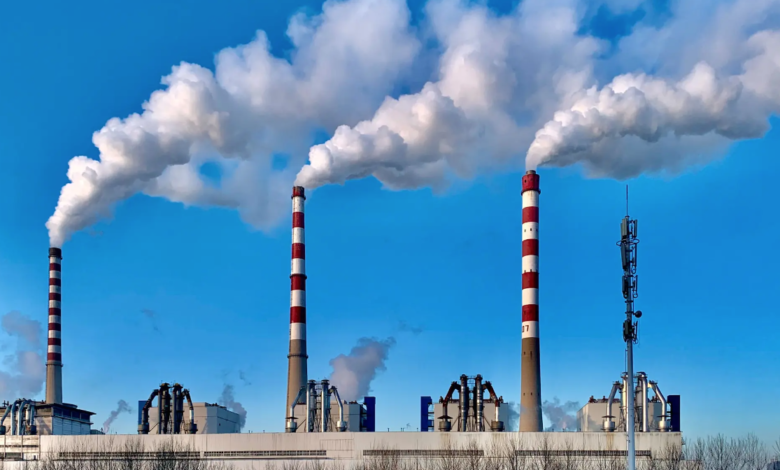 Coal and oil drive the bullish trend
Also this year the trend of global greenhouse gas emissions will be positive instead of falling. To get on a trajectory compatible with the threshold of 1.5 degrees should drop by 5%. Instead, 2023 greenhouse gas emissions should grow by 0.5-1.5%, with a median estimate of +1%.
Away from trajectory 1.5 degrees
This was calculated by the Center for International Climate Research (CICERO) based on data provided by the International Energy Agency (IEA) in several reports released in recent months. These are preliminary estimates; those consolidated will be presented during the Cop28 in Dubai, in December, under the Global Carbon Budget.
The forecast dampens the enthusiasm that could come from the projections of the IEA. According to the agency led by Fatih Birol, in fact, the progress of climate policies in recent years is making concrete, for the first time, the possibility of reaching the peak of global emissions within this decade. An assessment also based on the boom of renewable (wind and photovoltaic), whose growth curve is perfectly aligned to the right trajectory for 1.5 degrees.
It also frustrates hopes of a consistent and lasting decline in greenhouse gases after the pandemic. After the new absolute record set in 2022, 2023 greenhouse gas emissions also continue the upward trend.
Coal and oil still dominate
"In order to achieve paths consistent with the Paris Agreement targets, global CO2 emissions are expected to decrease by about 5% this year," says Glenn Peters of CICERO referring to the -45% emissions target of 2030. "This just isn't happening. Every year, the continuous increase in emissions makes it even more difficult to achieve the Paris targets and blocks the world in an even greater number of climate impacts".
Leading the race to the new record are mainly fossil fuels. Coal this year is expected to generate 15.3 billion tons of CO2 (Gt CO2), up 0.4%. The biggest increase is oil with +2.2% in 2022, equal to 12.5 Gt CO2. Gas emissions follow, which do not grow compared to last year but reach 7.8 Gt CO2. Far more distant is the contribution of the cement industry with 1.6 Gt CO2 (+1.7%).