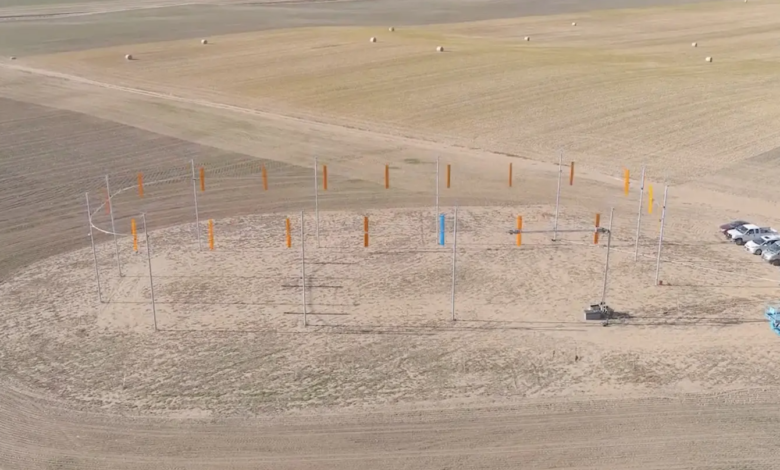 Airloom Energy has obtained financing from 4 million dollars
(sustainabilityenvironment.com) – Just look at the prototype built in Pine Bluffs, in the state of Wyoming (USA), to understand that the innovative wind generator of Airloom Energy has (almost) nothing to do with traditional turbines. Yet "the economic wind" promoted by the company appeared convincing in the eyes of investors. The company has, in fact, just completed an initial funding round of $ 4 million led by Breakthrough Energy Ventures, the investment group set up by billionaire Microsoft Gates in support of next-generation energy technologies. Resources are supporting the research and development of the Airloom test device, designed to reach a peak power of 50 kW. However, the company's intention is to scale up to hundreds of megawatt capacity systems. With a small big advantage: the company claims that its project will bring the leveled cost of wind energy to about a third of the current one.
How Airloom Cheap Wind Works
The Airloom system read in a press release, uses the same physics as a conventional horizontal axis wind turbine (HAWT), but with a very different layout. In detail, the system uses an oval track suspended from the ground at a height of about 20 meters. On the track runs a cable to which you attach a series of 10-meter wing blades. When the wind hits the latter, the power take-offs collect linear motion from the cable to operate the electric generators.
The company's president and co-founder, Robert Lumley, first sketched the design about ten years ago, inspired by kitesurfing. Since then he has spent the following years elaborating the details and starting the company. And today it promises a cost-effective and environmentally beneficial wind system. With benefits that extend over the entire life cycle.
The plant uses readily available materials to ensure fast production and an entire 2.5 MW Airloom could be transported in a standard trailer. It can be configured at different heights widths, to optimize location and use and does not require large concrete foundations. The decrease in overall weight and materials also results in a lower impact at the end of life.
"For decades, the wind industry has lowered the cost of energy production by scaling ever larger turbines. Although this has been extremely successful in driving down overall costs, the approach now faces challenges in terms of both siting and cost of materials," said Carmichael Roberts of Breakthrough Energy Ventures. "Airloom's unique approach can solve both these problems, opening new market opportunities for wind energy that will further drive down costs. We look forward to Neal's leadership in bringing this revolutionary technology into the market."