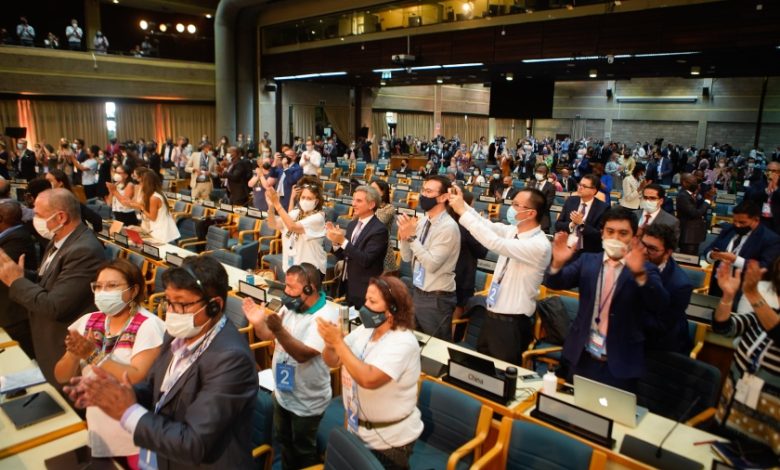 (Sustainabilityenvironment.com) – Far from the media spotlight, environmental protection is now taking an important step forward. Under the leadership of the United Nations, Heads of State, Environment Ministers and representatives of 175 nations today passed a fundamental international resolution against plastic pollution. This is the legal act from which work will start to build the first legally binding world treaty on plastic pollution.
The agreement, the result of the fifth session of the UN Environment Assembly (UNEA), was celebrated by the participants as a historic moment. Inger Andersen, Executive Director of the UN Environment Programme (UNEP), called the agreement the most important since the Paris Agreement on climate.
"Against the backdrop of geopolitical turmoil, the UN Environment Assembly shows multilateral cooperation at its best," said President of the Assembly, and Norway's Minister for Climate and the Environment, Espen Barth Eide.
"Plastic pollution has grown into an epidemic. With today's resolution we are officially on track for a cure."
An Intergovernmental Negotiating Committee
The resolution, based on three initial drafts submitted by various nations, establishes an Intergovernmental Negotiating Committee which will be responsible for defining a proposal for a global treaty against plastic pollution by the end of 2024. The aim is to create a legally binding instrument covering the entire life cycle of plastics, including product design, recycling, scientific cooperation and access to technology.
In this context, UNEP will convene a forum by the end of this year open to all stakeholders with the aim of sharing knowledge and best practices. It will facilitate open discussions and ensure that interviews are based on scientific information.
"Let it be clear that the INC's mandate does not grant any stakeholder a two-year pause. In parallel to negotiations over an internationally binding agreement, UNEP will work with any willing government and business across the value chain to shift away from single-use plastics, as well as to mobilise private finance and remove barriers to investments in research and in a new circular economy," Ms. Andersen added.