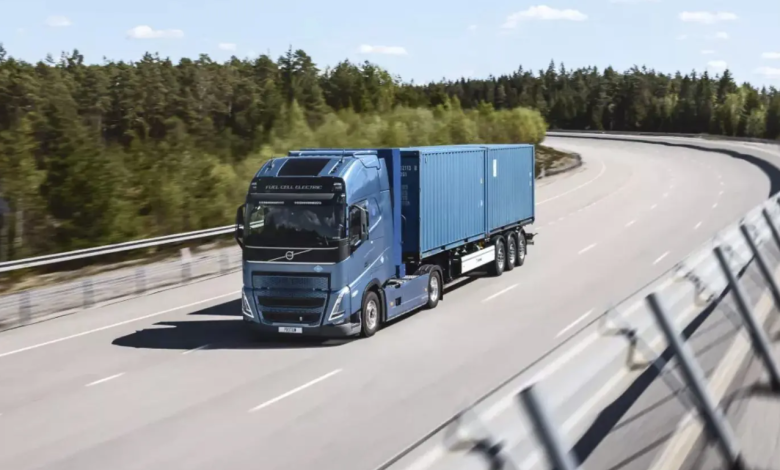 Hydrogen trucks in the 2030 Volvo Trucks fleet
(Sustainabilityenvironment.com) – After battery-powered and biogas-powered electric trucks, Volvo Trucks is ready to put hydrogen to the test. The company announced this week that it had begun testing fuel cells on next-generation trucks, with the goal of bringing them to market by the end of this decade.
"We've been developing this technology for a few years and it's great to see the first trucks run successfully on the test track," says Roger Alm, President of Volvo Trucks. Talking about performance and results is still premature but the company has clear objectives. Volvo aims to incorporate hydrogen trucks with a range comparable to that of many diesel vehicles on the road – up to 1000 km – and a filling time of fewer than 15 minutes. To power them, a pair of 300 kW fuel cells, supplied by cellcentric, the joint venture between the Volvo Group and Daimler Truck AG. Cellcentric will build one of the largest series production plants in Europe for fuel cells, specially developed for heavy vehicles.
"The combination of electric battery and fuel cell will allow our customers to completely eliminate CO2 emissions, regardless of the route to be taken," adds Alm. Pilot projects for customers will begin in a few years' time, and then reach commercialization in the latter part of this decade. "Hydrogen trucks will be particularly suitable for long distances and heavy transport," the president stressed. "They could also be an option in countries where battery charging possibilities are limited".