Industry Spotlight
Sustainable Development Solutions Network, SDSN: waiting for the next appointments of COP27 and COP15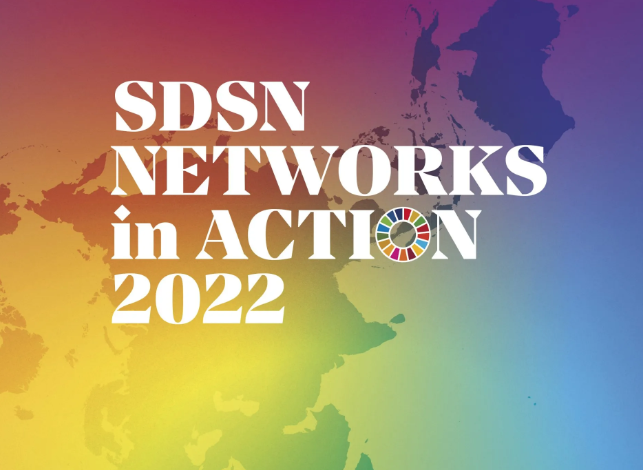 Between our side events at UNGA 77 and our 10th annual International Conference on Sustainable Development (ICSD), September was a busy time of convening with global sustainable development practitioners.
In September, SDSN hosted the launch of the newly released Lancet COVID-19 Commission Report in September. SDSN was also excited to host our Leadership Council and Network Chairs in person for the first time in three years. These events allowed SDSN to reflect on the challenges we face towards achieving Agenda 2030 and set priorities moving forward.
SDSN is also beginning preparations for COP27 and COP15. SDSN's Food, Agriculture, Biodiversity, Land-Use, and Energy (FABLE) Consortium just launched its new website. Additionally, the Council of Engineers for the Energy Transition (CEET) is preparing a statement for COP27, and met with the United Nations Secretary-General to help inform their work plan.
2022 Networks in Action Report – 10 Years of Mobilizing the World's Scientific and Technical Expertise for Sustainable Development
Launched in New York on the sidelines of the UN General Assembly, the 2022 Networks in Action report presents the latest initiatives and partnerships led by the SDSN's networks to accelerate progress on the 2030 Agenda. SDSN's 50 national and regional Networks promote the localization and implementation of the SDGs, develop long-term transformation pathways, provide education for sustainable development, and launch Solutions Initiatives to address challenges. Each network focuses on distinct projects and priorities in line with their local contexts and challenges.
"During the past decade, new and unexpected challenges have constantly arisen, and SDSN is always ready to adjust, adapt, and be helpful to the unexpected. No doubt new and complex challenges will continue to arise – and SDSN will be there to help address them."  – Jeffrey Sachs, President, SDSN