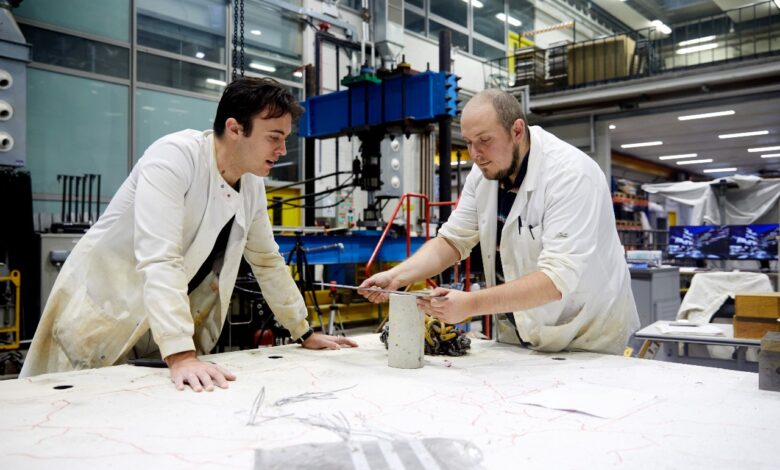 The process allows to reduce up to 3 billion tons of CO2 per year
(sustainabilityenvironment.com) – Researchers at Imperial College London have developed a system capable at the same time of capturing CO2 and producing zero carbon concrete. The technology was born from the experiments of two Ph.D. students, Sam Draper and Barney Shanks, who founded Seratech to market the developed material. Thanks to its unique features this technology has also won the first first first of the Obel Awards 2022.
To produce the innovative carbon-neutral concrete, the researchers were able to replace some of the Portland cement content required to produce concrete, with a type of silica created using carbon dioxide captured directly from the flues of the same factory. The cement additive obtained is mixed with mineral olivine and then replaced by up to 40% Portland cement. A virtuous circle is created that recovers the CO2 emissions produced previously to develop a zero-emission concrete.
Just think that concrete production is responsible for 8% of global emissions, to realize the impact that this technology could have once marketed: Replacing almost half of the cement with this silica-based additive will reduce about 3 billion tons of CO2 per year.
Replacing silica with geopolymers to produce more and more concrete zero carbon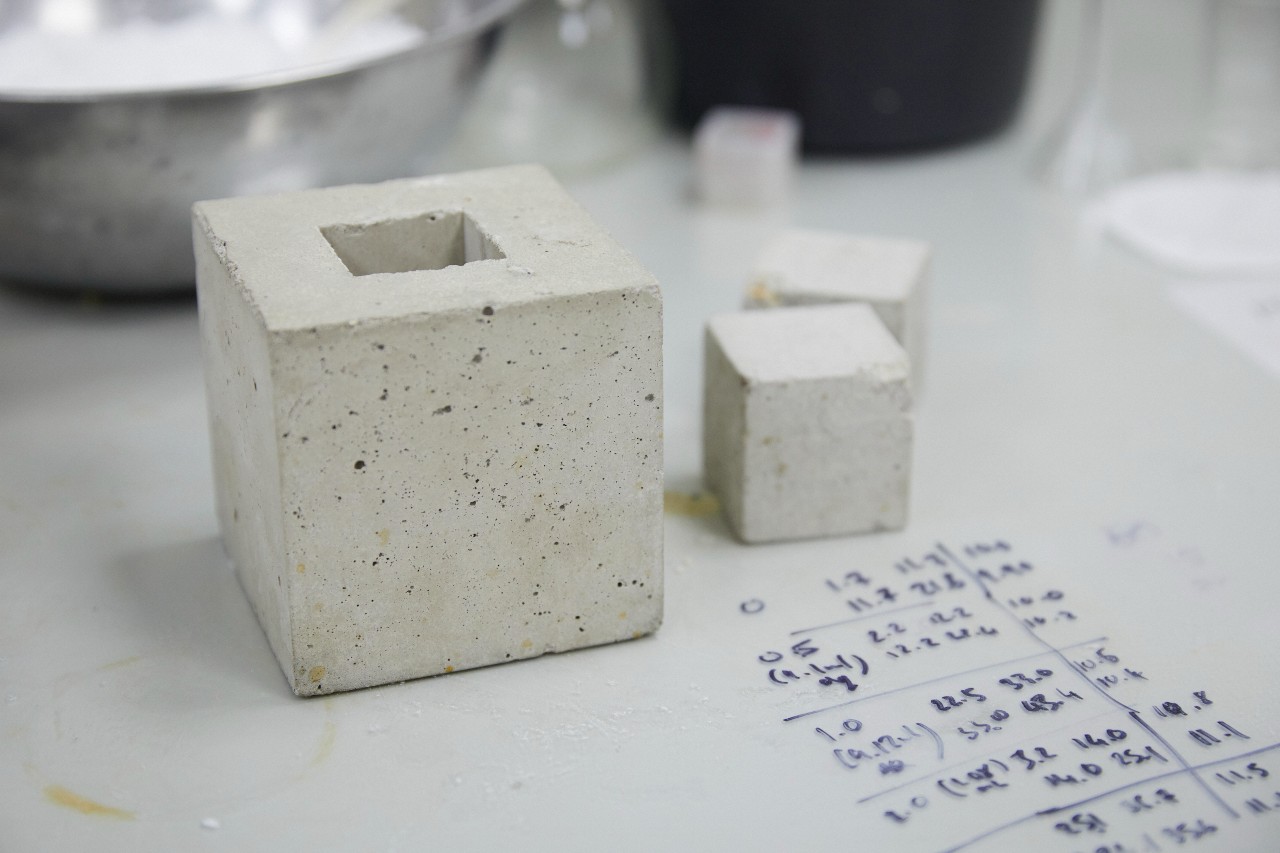 Producing carbon-neutral concrete without recourse to compensation, for the moment implies replacing part of the cement necessary for its production. The technologies used today involve the production of these alternative woods usually using "geopolymers", but they are not available on a large scale. On the contrary, the Seratech solution does not require raw materials that are particularly difficult to recover, rather it uses two elements that are abundant globally, CO2 and olivine.
Read also Sustainable concrete thanks to lead melting waste: the results of the Australian study
Hypothetically, the Seratech technology, may one day get to take the necessary CO2 directly from the air. Winning the Obel Awards 2022 confirms the success of the technology conceived by the two British researchers. "It is such an honour to receive the OBEL AWARD. This visibility will help us attract people in industry and scale our technology – and scale it rapidly. Humanity can't afford to spend 20-50 years scaling the technology to give us sustainable materials. It needs to be now", said Sam Draper.