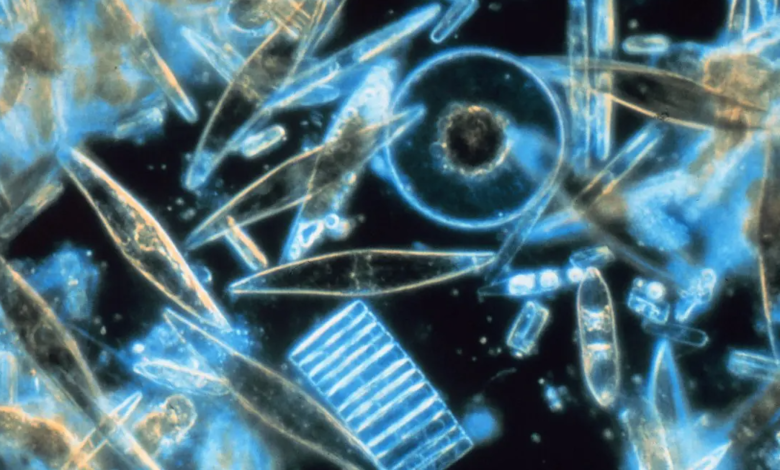 From the Swedish Algae Factory a new advanced material to improve the efficiency of photovoltaic
(sustainabilityenvironment.com) – It is called Algica and is the special material of amorphous silica created by two Swedish researchers: professor of marine ecology Angela Wulff and biotechnical engineer Sofie Allert. What makes it special? It's potentially multi-purpose. It can, for example, be used in natural cosmetics, help with the efficiency of photovoltaic or increase the capacity of lithium-ion batteries. But the characteristic that distinguishes it is the raw material. It is made from the cell walls of diatoms, and microscopic algae that populate the marine and freshwater environment.
Several years ago, Wulff and Allert started growing microalgae in a small 6 m2 experimental greenhouse at the University of Göteborg. Today they are the founders of a Swedish Algae Factory company that is putting to use the potential of diatoms in industrial applications. And they went from the contents of the university laboratory to a "vertical" maxi greenhouse with over 10,000 m2 of cultivated area.
"I fell in love with algae during my biotechnology thesis," explains Allert, co-founder and CEO of Swedish Algae Factory. "For me they represented an underused resource extremely sustainable since algae grow rapidly and can be grown in salt water and wastewater".
In 2018 the company launched the SUNALGAE for LIFE project, funded by the European Commission's Life Programme with 1.6 million euros. The initiative, which will officially end next year, is studying the potential of algic in improving efficiency of photovoltaic.
The Swedish Algae Factory produces its advanced material by extracting the cell walls of diatoms, structures consisting of silicon dioxide and equipped with nanoscopic pores. It thus obtains amorphous silica with a highly ordered mesoporous structure and unique light-handling properties. In detail, the algic, added directly to the encapsulater or to the anti-reflective coating, can increase the efficiency of silicon solar cells by at least 4% and that of Gratzel cells by 36%. The project is demonstrating the concept through a pilot production plant.
And since the cell walls of diatoms block UV light should also reduce the degradation of solar panels caused over time by ultraviolet radiation. Not only that. The production process is circular, using recycled nutrients from a fish farm on land. The company also estimates a cost reduction of 3.9% compared to current state-of-the-art solar modules.