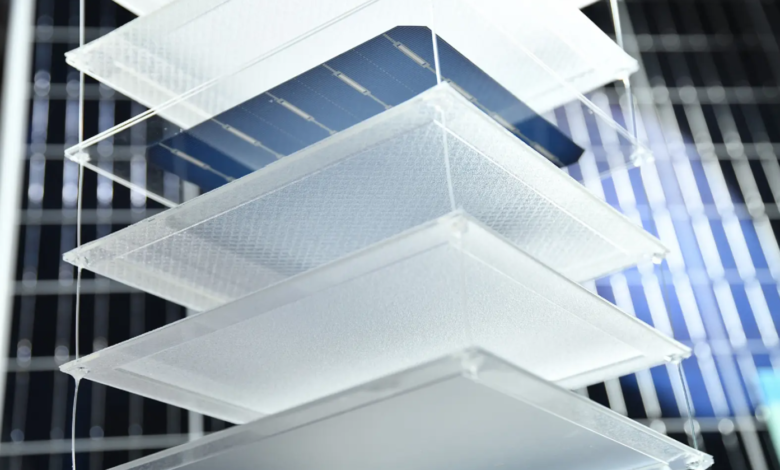 The easy-to-disassemble recyclable solar panel has been certified by TÜV Rheinland
(sustainabilityenvironment.com) – Ecodesign is an essential tool of the circular economy. In order for products to be fully recycled into other goods of equal or greater value, efficient treatment and recovery technologies are not all required. It is necessary that the "waste" itself is easily decomposable and the materials of which it is composed, are accessible. A rule that also applies to photovoltaics. To advance the commitment in this area is now a new project led by a Taiwanese consortium. The Industrial Technology Research Institute has partnered with solar cell manufacturer United Renewable Energy and the San Fang Chemical Industry to design an easy-to-disassemble recyclable solar panel. The module meets international IEC standards and has recently received the first independent certification of high safety and reliability from TÜV Rheinland.
Towards 100% solar recycling
Why make a recyclable solar panel easy to disassemble? Because despite the progress the solar sector has not yet closed the circle, despite the fact that today the recovery rates operate 90%. The new module could not only be completely recycled but the recovered materials could be re-inserted at an industrial level.
"ITRI adopts a circular design to rebuild conventional photovoltaic modules," explains Alex YM Peng, Executive Vice President of the Institute. The module redesign started with a new encapsulated and took into account the life cycle of the electrical connectors, cells and panel brackets. The new encapsulating solution uses a double layer of thermosetting EVA/PO (ethylene-vinyl acetate and polyolefin) and a thermoplastic elastomer to protect the cell. The double layer protects the solar unit from breakage during dismantling but can be easily removed by heating.
Read also SUNPave, the walking photovoltaic floor that comes from the heat
According to Dr Peng, the approach would allow complete recycling and the high purity of recovered silicon wafers would significantly increase the value of the material, reducing the need for new raw materials. With this technology, it is estimated that the carbon emissions of photovoltaic products are reduced by 50% and more. "This can strengthen the competitiveness of the solar industry to achieve zero net goals by 2050″, says Peng.