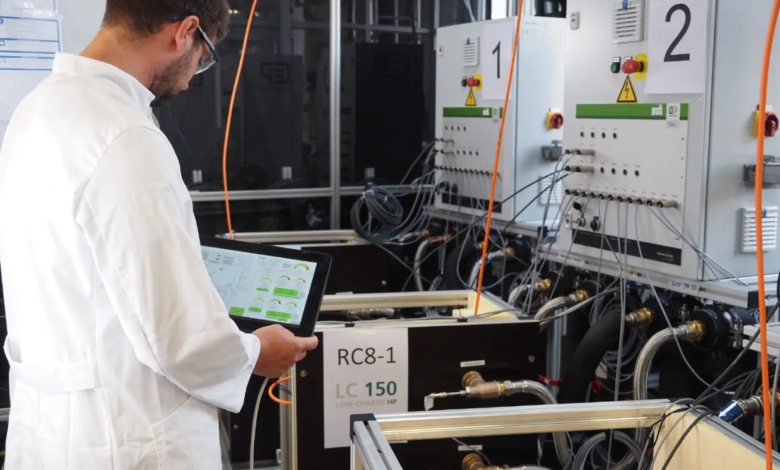 Ecological refrigerants for heat pumps
(sustainabilityenvironment.com) – Propane heat pumps to abandon domestic gas heating? The idea today sounds not too sure, or at least difficult to realize. Yet the German LCR290 project, led by the Fraunhofer Institute for Solar Energy Systems ISE and funded by the Federal Ministry of Economic Affairs and Energy, is working on this goal with conviction.
The work is financially supported and technically accompanied by a large industrial consortium of European heat pump manufacturers, including big names such as Bosch and Viessmann. It is based on a joint development platform that should allow rapid implementation from the laboratory to the factory, reducing costs for participating companies. The initiative will engage researchers until 2025 on three major objectives: to develop heat pump solutions for underfloor heating systems, for centralized systems installed indoors and for those with superior outdoor power classes.
"We need standardized heat pump solutions for the housing industry to replace gas and oil heating systems for all applications. Propane has become a recognized refrigerant for the heat pump industry and is now widely used for heat pumps installed outdoors. What we need now are solutions that can be easily implemented indoors as well," explains Dr. Ing. Lena Schnabel, Head of the Department of Heating and Cooling Technologies at Fraunhofer ISE. 
Propane heat pumps, safety first
But in order to use propane heat pumps in homes, instead of traditional heating systems, special safety requirements must be observed. Although not toxic, this hydrocarbon is flammable and must be handled with care.
Read also In Germany the production of solar cells puts the turbo
The starting point is the results of the LC150 project, again at Firma Fraunhofer ISE, which has developed a standardised refrigeration circuit with reduced refrigerant. The initiative has already shown that a heating capacity of 7 to 10 kW with less than 150 grams of propane can be achieved. This result will allow scientists to implement in a new floor heating concept also developing appropriate storage devices, solutions for connection to the hydraulic system and control and safety systems. Also working on larger systems for central heating.
"The LC150 project has shown that working within a platform provides great motivation for suppliers to perform their own services and specific adaptations. Furthermore, the project provides the partners with networking opportunities and enables standardization and market readiness activities, which are often time-consuming and financially expensive, to be bundled," explains project leader Dr. Katharina Morawiez. The participating companies have access to all the results of the project, as well as the indirect use of the test facilities and the experience of the ISE Fraunhofer in propane management. Ideally, the advantage for the involved manufacturers is further guaranteed by intellectual property rights (patents, utility models, design protection).