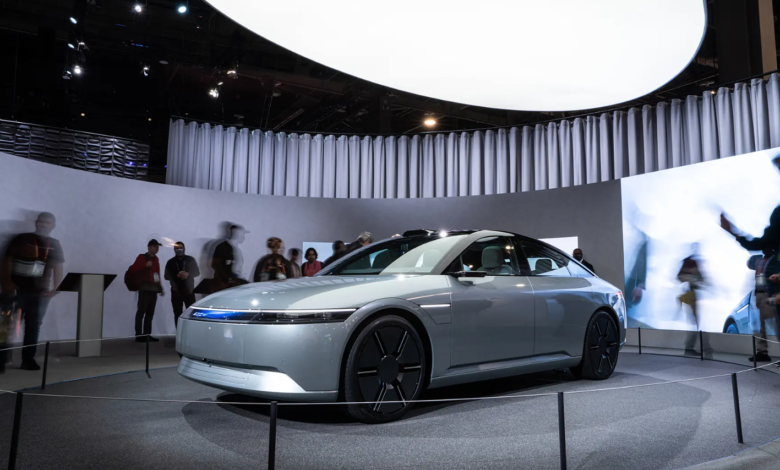 Sony's first electric sedan hits the North American market
"Creating a new relationship between people and mobility". With this goal Sony Honda Mobility presented at CES Las Vegas "Afeela", its new brand, and the first prototype of the line. Sony Honda Afeela, a "smart" electric sedan with a minimalist design and slim volumes. The prototype is the basic model from which the company will develop the series car, with the aim of bringing it to the market in the coming years.
The five-seater Sony Honda Afeela was designed to offer an idea of the relationship between people, mobility and technology. The exteriors integrate a thin multimedia bar to communicate with other users through the lights. The electric sedan was equipped with 45 cameras and TOF sensors along with a Qualcomm Snapdragon Digital Chassis processing platform, to offer a Level 3 range planned in certain driving scenarios. And Level "2+" autonomy in a wider range of situations, including urban journeys.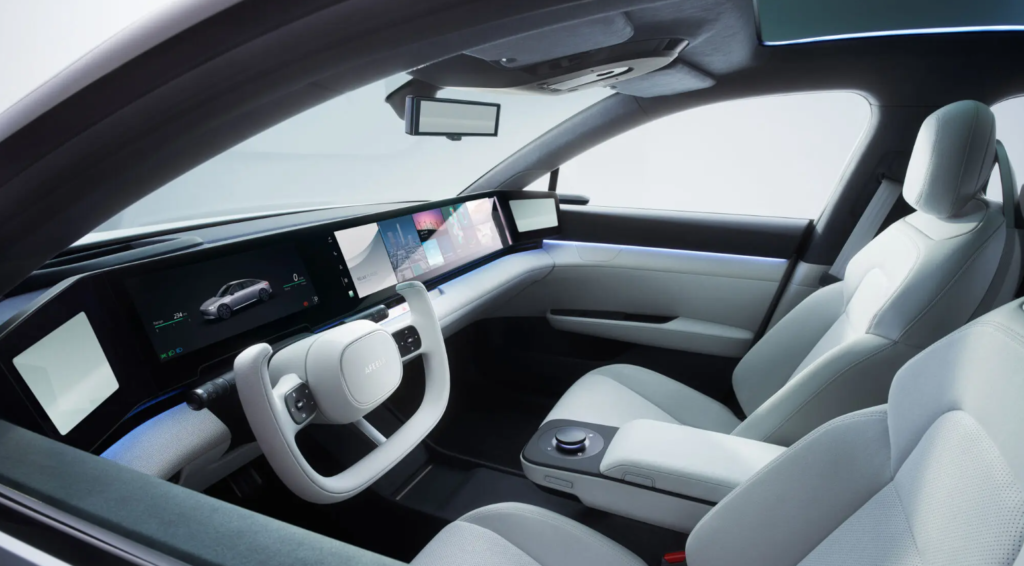 "A new Man-Machine interface will be introduced that will provide a personalized experience through cloud service connectivity, providing entertainment beyond driving," explained Yasuhide Mizuno, president and CEO of Sony Honda Mobility. "We aim to evolve the mobility space into an emotional and entertainment space, seamlessly integrating real and virtual worlds and exploring new possibilities through digital innovations such as the metaverse. We started building new mobility concepts with Epic Games and aim to provide intuitive navigation through augmented reality (AR) using our detection technology".
Read also Honda EV presents e:N2, concept model of the 2nd series of cars for China
The debut of the electric sedan Sony Honda Afeela will wait: pre-orders should open in the first half of 2025, sales begin at the end of the same year, to deliver the first cars in spring 2026 on the North American market.