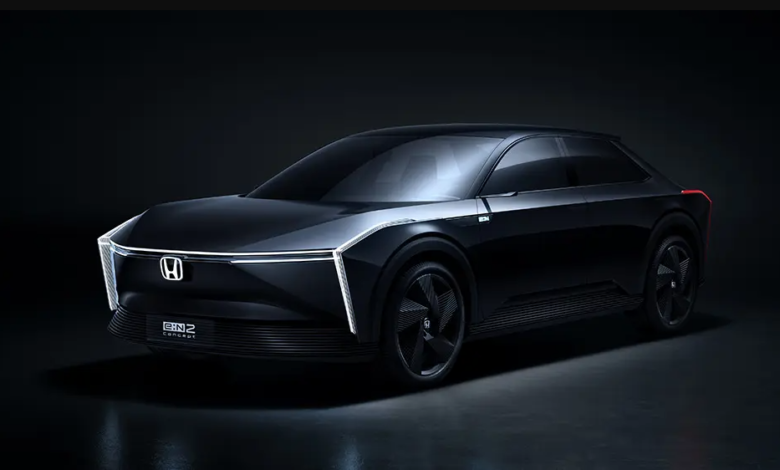 (sustainabilityenvironment.com) – For the Chinese car market 2022 is a golden year. The sector is experiencing a particularly dynamic period that should "close" in December with a growth of 5.4%. For a total of 27.5 million cars registered in these 12 months. In this highly positive framework, Honda ev decided to carve out a dedicated space. Starting from 2021, in fact, the Japanese multinational has inaugurated a new green range specifically for the Asian giant. Let's talk about the e:N Series, 10 models with plug (hybrid and full electric) to be produced in the People's Republic and bring to the Chinese market in just 5 years. With the aim, however, to export them later to other markets, including Europe.
"The name 'e:N' – explained then about the Honda EV models – represents the desire to give energy to people who are trying to contribute on their own initiative to this era of electrification. The 'e:' derives from 'e:Technology' which is the name of the collective brand for Honda electrification technologies with which the Group is committed to carbon neutrality. The letter 'N' stands for 'New/Next', which represents the new value creation for the next generation of mobility".
Read also Citroën Oli, concept electric car that lightens the life cycle
The first vehicles to debut were the e:NS1 and the e:NP1. The first is a 5-door SUV with a 180 hp electric motor, a 68.8 kWh battery and a range of about 480 km. Three doors instead for the compact SUV e:NP1, equipped with a 204 hp electric motor (same data on battery and autonomy). The offer will soon be enriched with new cars since Honda has already announced 2 other concept models: e:N COUPE and e:N GT.
And to further relaunch the mail, the company presented its world premiere in Shanghai the new e:N2 Concept, the second series of electric cars honda models for China. The external design – explains Honda – "presents clean and dynamic body lines and surface finishes that highlight the metallic appearance, with the aim of presenting a new style that does not belong to any existing category". In terms of performance, the basic architecture remains the e:N Architecture F, developed exclusively for the e:N series.