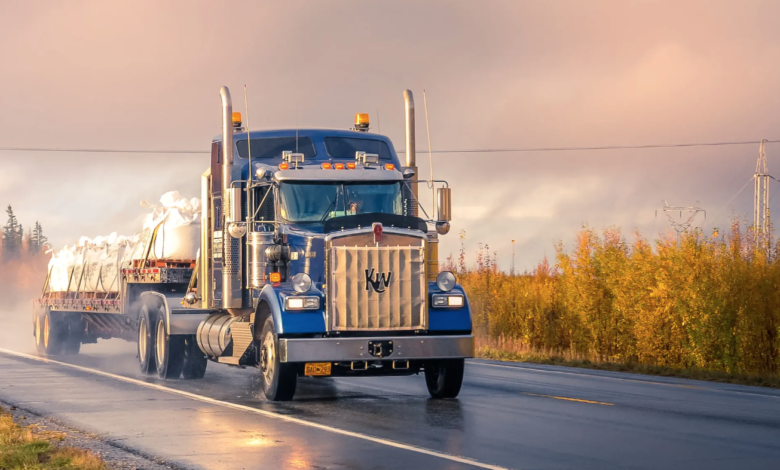 Banning new diesel trucks in California could make history
(sustainabilityenvironment.com) – In a first time historic worldwide California is preparing to say enough to new diesel trucks. From 2036, all new trucks sold in the state will have to be zero-emission. This is what the new Advanced Clean Fleets (ACF) Regulation, approved on April 28 by the California Air Resources Board, and follows the 2020 decision to ban, from 2035, new passenger vehicles with internal combustion engines.
The Californian strategy of transport decarbonisation
Although trucks account for only 6% of all vehicles on California's roads, they currently account for over 35% of the state's nitrogen oxide emissions from transport and a quarter of greenhouse gas emissions on the road. That's why, at the beginning of his term, Governor Gavin Newsom set out a plan to decarbonise the industry, allocating $3 billion for zero-emission assets and infrastructure. These resources are now followed by new concrete measures.
"The Advanced Clean Fleets regulation offers a reasonable and innovative approach to cleaning up vehicles on our roads and ensuring that Californians have the clean air they want and deserve," said CARB president Liane Randolph. "At the same time, this standard provides manufacturers, truck owners and fuel suppliers with certainty that there will be a market and demand for zero emission vehicles, while providing a flexible path to making the transition to clean air".
What Advanced Clean Fleets Standards Provide
Advanced Clean Fleets follows the adoption in 2020 of the Advanced Clean Trucks regulation, which imposed an obligation on manufacturers to increase the sale of electric trucks. The new ones are on two levels: on the one hand they require producers to stop selling diesel trucks by 2036; on the other hand they impose specific fleets with tailor-made programmes to accelerate the energy transition.

The trucks and the heavy vehicles employed in the logistic operations of transport of goods containerized between ports of call (marine and railway) and hinterland, will make from forerunner. As of January 1, 2024, all new vehicles in this segment will have to be zero-emission in order to register – a mandatory transition for the sector – in the CARB online system. With the goal of completing decarbonisation by 2035.

Federal and high-priority fleets (of companies with a gross annual income of $50 million or more or who own and operate at least 50 heavy vehicles) will have two options. Or remove all old diesel trucks that came to end of life from 2025, buying new electric vehicles. Or electrify part of its fleet with increasing percentages from 2035 to 2042. For state and local government fleets, including city, county, and state agencies, the regulation set a target of 50% zero-emission vehicles in new purchases from 2024 and 100% by 2027.
"California continues to lead by example with unique standards to drastically reduce air pollution and toxic substances from heavy trucks," said Yana Garcia, California's secretary of environmental protection. "Where you live, work or go to school should not determine the quality of the air you breathe. The Advanced Clean Fleets rule takes us a step further in addressing the historical inequalities that have placed some communities at the epicentre of environmental pollution and the resulting health consequences, while accelerating our transition to a zero emission future".