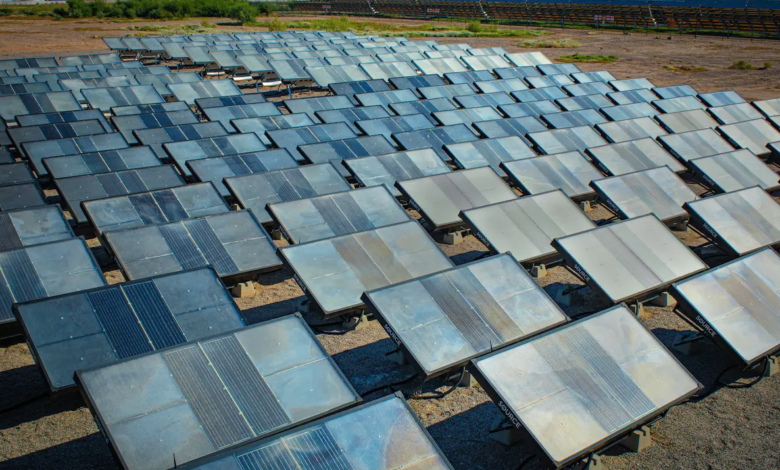 Against the water crisis photovoltaic panels that generate water to drink
(sustainabilityenvironment.com) – Produce drinking water using only air and sun? Technology is no longer new, but in Arizona there is a company that has transformed the concept into a commercial product. Let's talk about the US SOURCE Global, formerly Zero Mass Water, which since 2018 manufactures solar hydropanels – the SOURCE Hydropanel ® -, photovoltaic modules capable of providing drinking water from atmospheric humidity. Today the company operates well in 54 countries and has an increasing number of large-scale installations: from pilot projects launched in Australia and co-financed by ARENA to the latest agreement (in chronological order) in Oman with the Renaissance Village Duqm. Opening the doors to smaller devices and content for a purely residential use.
"Today we produce hydropanels at a rate of tens of thousands per year," explained Cody A. Friesen, the company's founder and CEO, in Forbes last summer. "Our intention over the next five years is to produce millions a year". An ambitious program that already has 270 million dollars. The latest investments come from Breakthrough Energy Ventures and Drawdown Fund, for a total of 130 million dollars in stock financing series D.
How do SOURCE solar hydropanels work?
As the company explains, SOURCE solar hydropanels incorporate several technological patents and proprietary trade secrets. Each unit uses sunlight to generate electricity, which in turn powers a fan integrated in the module. This directs air to a hygroscopic material that captures moisture. The water is then purified and then mineralized with magnesium and calcium to make it drinkable. The entire process is monitored in real time by wireless sensors and a cloud analysis system that allows you to always have under control both the quantity and the quality of the water produced.
read also The largest European solar photovoltaic gigafactory? It will be born in France
The system is described as a programmable, distributed and fully digitized water solution. "It operates entirely off-grid, requires no external sources of electricity or water infrastructure, and produces high-quality drinking water on site and in a variety of climates and conditions," the company says. The technology has been designed and optimized for a wide range of climatic-environmental conditions, to be able to operate efficiently even with little sun and medium-low humidity. At the moment a small plant consisting of two photovoltaic hydropanels should be able to produce an average of 3 to 5 liters per day.