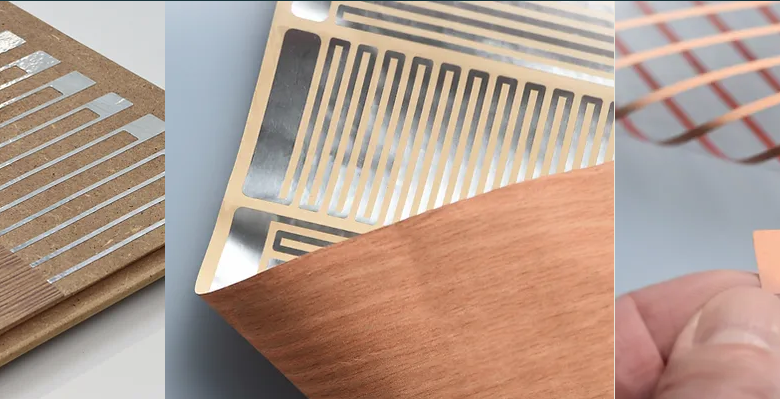 Halia smart heating is free of plastics, rare earth or adhesive films
– A thin metal mesh camouflaged in the walls or furnishings, able to heat large areas of our house instantly and with the same ease with which we turn on and off the lights. That's how far the engineers of a Finnish company have managed to develop with their intelligent Halia heating.
Inspired by military techniques used to confuse the thermographs of enemies, this smart system has no laying limits, does not use plastics or rare earth for its realization and allows you to say goodbye to the bulky heating systems of the past.
Warming up camouflage pixelated
With Halia, the Warming Surfaces Company wants to "digitize heating by adapting it to the era of sustainability". In fact, this thin wafer technology allows to heat, almost in real time, even very large rooms, using a much lower amount of energy than traditional plants.
The secret is contained in the "pixelated" radiant network with a thickness of less than 0.1 millimeters, which makes possible its integration even within the building materials, such as laminate flooring walls, but also doors and walls, furniture and furnishing fabrics.
Just as the lights are switched on by pressing a switch, so the Halia system only heats the areas of the house that we need, at the temperature we want, reducing energy consumption significantly, but increasing internal comfort.
Also read Virtu, the hybrid solar panel for buildings that makes its way to Europe
"Today, European households spend about 40 times more energy on heating their homes than on lighting", comments Jani-Mikael Kuusisto, CEO and co-founder of The Warming Surfaces Company Ltd. The ease of installation of the Finnish smart heating system also, It makes it a viable alternative for both renovations and new construction, and could contribute to renewing the 35 million or so most energy-intensive buildings in the EU by 2030.