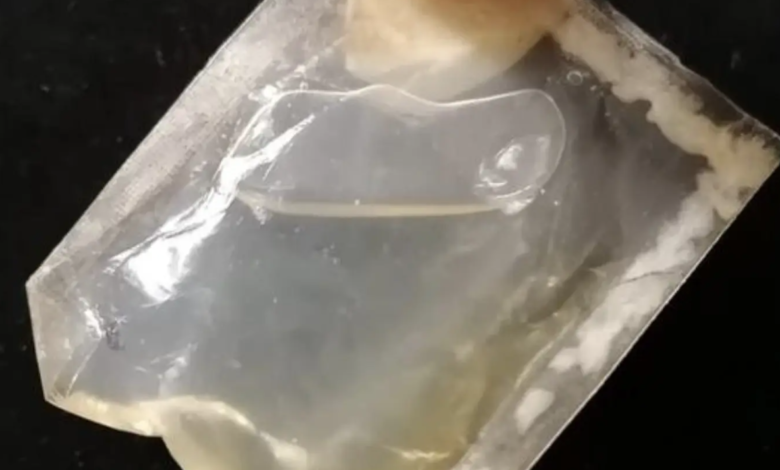 Bacterial cellulose, the new horizon of disposable food packaging
(sustainabilityenvironment.com) – In recent years the food packaging industry has faced a double challenge. On the one hand, continuing to ensure the safety of food and drink, on the other hand, dealing with the new demands of the circular economy. This means not only encouraging the recycling of your product, but also reducing the volume of waste generated as much as possible. The new packaging material created by some scientists from the Chinese University of Hong Kong fits into this line of action. The team was looking for a solution that could replace fossil-based plastic, but could protect food and be readily available. The choice fell on bacterial cellulose, which unlike plant cellulose can be produced through microbial fermentation.
"Extensive research has been conducted on bacterial cellulose – explained Professor To Ngai of the Department of Chemistry and author of the study – including its use in smart packaging, smart films and functionalized materials created through the mixing, coating and other techniques. These researches have demonstrated the potential of cellulose produced by bacteria as a substitute for disposable plastic packaging materials, making it a logical starting point for our research".
Transparent, edible and biodegradable
The problem is that until recently it was impossible to imagine a commercial use for food. This cellulose is very sensitive to atmospheric water. And a humid environment can damage its physical properties. However, CUHK researchers have studied a new approach to overcome its limits. By incorporating some soy proteins into the structure and coating it with an oil-resistant composite, they created an edible, transparent and robust bacterial cellulose composite food packaging. "It does not require specific reaction conditions," Ngai said. "But it offers a promising solution to the challenge of developing food packaging materials that are sustainable and environmentally friendly and can replace single-use plastic on a large scale".
The study showed that the biological alternative could be completely degraded within 1-2 months. Unlike other bioderived plastics such as polylactic acid, the bacterial cellulose composite does not require specific industrial composting conditions to degrade.