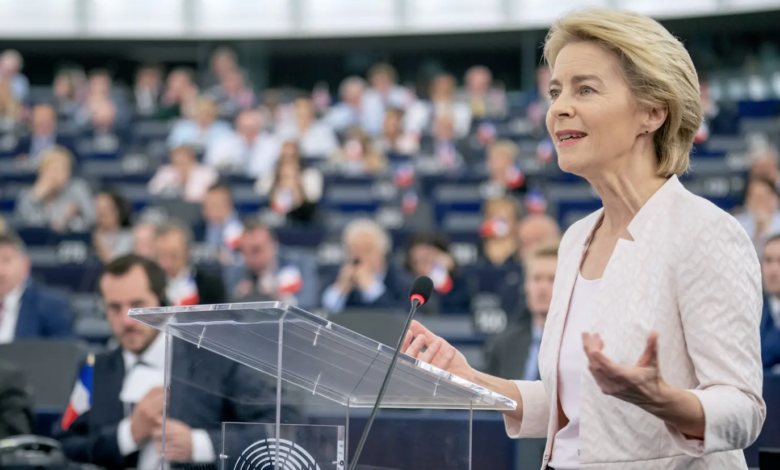 Brussels is only committed to completing the process of Nature Restoration Law
(sustainabilityenvironment.com) – 2024 of the European Commission will not be green. The work program for next year – before the elections of 6-9 June – published yesterday by the EU executive lacks all the last pieces of the European Green Deal. The roadmap needs to cover the reform of the REACH regulation on restrictions on chemicals. Nor does it mention a rule on sustainable food systems. And it also forgets the provision on animal welfare.
A victory for the chemical industry and agribusiness that have been rowing against these measures for a long time. And the more the friction between the European socialists and the European People's Party has increased in recent months – very often putting the core themes of the European Green Deal at the center of the dispute – the more the Commission's green ambitions have passed into a dull grey. From removing the green pillar of the von der Leyen Commission in 2024, only those dossiers already underway, including the highly controversial one of the law on the restoration of nature, are saved.
read also World Economic Forum, von der Leyen: "We have an industrial plan for the Green Deal"
What will be missing in the European Green Deal
The reform of the REACH Regulation was promised within the framework of the Chemicals Sustainability Strategy presented by the Commission three years ago. The stated objective was to combine greater protection of the environment and public health with a boost for the competitiveness of European industry. Without touching the dossier the time of identification and restriction of substances will remain very long: today it can take even 20 years. And it will remain the wild west as far as endocrine disruptors are concerned.
To throw sustainable food systems into oblivion means to cripple again the already tormented Farm to Fork strategy, limping since approval, in 2021, of a reform of the common agricultural policy that has not learned from the mistakes of the past and continues to reward the large agribusiness industry even in the absence of real actions to protect the environment. Another trip to F2F is the farewell to the animal welfare law, which could have put the EU at the forefront of the world on this issue.
Choices, those of the Commission, that make civil society stir. "We know the REACH reform and the animal welfare revision were 'oven ready', and the Sustainable Food Systems Law was also in the pipeline. Sacrificing them is an outrageous political decision, disregarding science and citizens' demands in favour of short-term electoral considerations. It compromises the legacy of this Commission. President von der Leyen cannot claim to deliver on the Green Deal whilst turning a blind eye to chemicals, animal welfare and food systems. People's health and Europe's biodiversity are not second-rate priorities, and the cost of further inaction is frighteningly high2, EEB accuses Faustine Bas-Defossez.