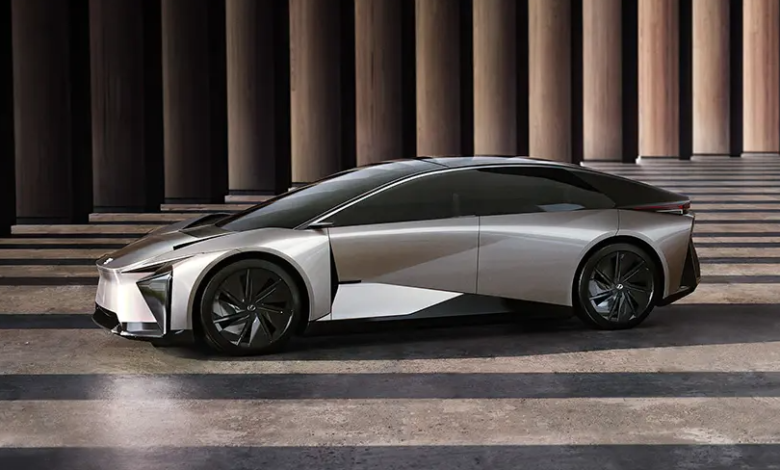 The Lexus electric version will arrive on the road in 2026
– A more compact and powerful lithium-ion battery. Capable of extending the range of the vehicle by twice that of conventional EVs, reaching a range of 1000 km. It is the heart of the concept of the new Lexus electric version presented Wednesday by Toyota at the Japan Mobility Show 2023 and ready to arrive on the road in 2026.
"The key to achieving these goals is the minimization and reduction of components across the board, including smaller, more efficient batteries with more power and longer battery life," said Simon Humphries, Toyota's chief branding officer, in a press conference presenting the concept model.
In addition to the battery based on more advanced technology, the new Lexus electric version will have a user interaction system based on artificial intelligence, renamed "Butler" (butler). Thanks to self-learning functions you can automatically set the optimal settings for each customer. And go further: according to Toyota, "it also identifies preferences that customers may not be aware of, offering new experiential value".
read also An electric Formula E car reaches the speed record indoors
The next-gen battery of the new Lexus electric version
The luxury electric SUV based on the LF-ZC (Lexus Future Zero-emission Catalyst) concept is part of the new generation of electric vehicles that the Japanese automaker is preparing to bring to the market within 3 years. All are equipped with new Li-ion batteries with advanced technology. Made with a prismatic structure, these batteries "are designed to increase autonomy through better aerodynamic integration and weight reduction", Toyota specification, and allow a high energy density "simplifying and compacting the battery structure, allowing the integration of more energy into the vehicle".
In June, the Japanese brand revealed that it was on the verge of a decisive advance in the development of solid-state battery technology, overcoming the obstacle of the limited number of charging cycles for this type of accumulator. According to predictions, performance would rise to 1500 km of autonomy with a charging time of 10 minutes. And they should be on the market by 2027.