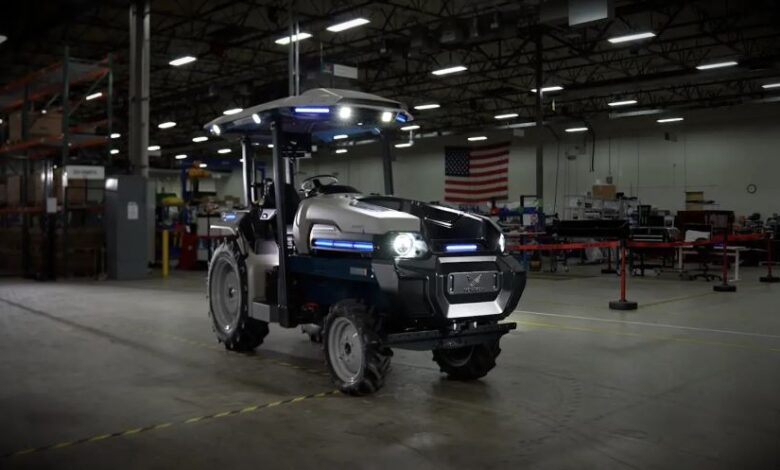 Launch of the MK-V Founder series, fully electric and equipped with AI
(sustainabilityenvironment.com) – Constellation Brands, American producer of beer and wine, will be the first to experiment among its rows the latest evolution of agricultural machinery. Let's talk about MK-V, an intelligent electric tractor and "optional driver" (literally "optional driver"). The vehicle is the result of Monarch Tractor, a Californian startup that, less than two years after the launch of the pilot versions today, inaugurates the first commercial production. "This is an important day for Monarch Tractor that has taken years of work," said Praveen Penmetsa, the company's co-founder and CEO. "Our team has worked tirelessly and tirelessly to make agriculture more profitable and sustainable. We are proud to see our commitment to technological innovation and sustainable solutions culminating in the celebration of our first tractor coming off the production line, which, I would add, is powered by renewable energy".
The specifications of the intelligent electric tractor
What is special about the MK-V intelligent electric tractor? First of all, the drive train. The transmission is capable of providing 40 HP (30 kW) of continuous power and a short-term peak power of up to 75 HP (55 kW). The battery has a range of 14 hours and is powerful enough to keep up with normal farming operations. The vehicle can also be used as an electric generator in the field.
Read also The world's first carbon-neutral car that captures CO2
The company used on-board the latest automation software technology to provide assisted driving operations and optional drivers. In other words, MK-V can perform driverless pre-programmed tasks, or the operator can use interactive automation features to make the vehicle follow it during work. The new electric tractor is also made intelligent by the deep learning and deep sensing computer suite that allows the daily collection and analysis of field data, also processing information from other devices. This data can be used to optimize machine work in real-time but also to process long-term yield estimates.
The machine also integrates dual-band Wi-Fi and 4G connectivity modules, as well as lora radio, supporting over-the-air software updates to keep the system up to date.