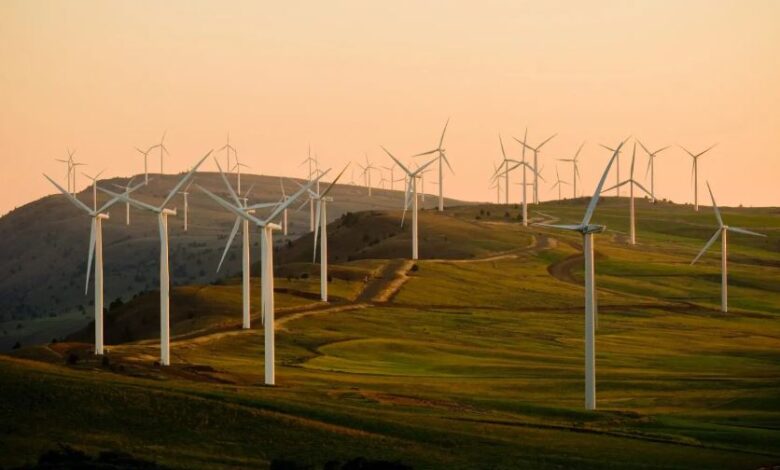 Preliminary data on renewables in Germany
Renewables energy in Germany covered about 47% of gross electricity consumption in 2022. This is demonstrated by the preliminary calculations of the Center for Solar Energy and Hydrogen Research Baden-Württemberg (ZSW) and the Federal Association for Energy and Water Management (BDEW). The data, published before Christmas, show that the green share in the German electricity mix has increased by five percentage points compared to the previous year. And more than 15 percentage points when compared to 2016 performance.
The credit for the gap between 2021 and 2002, more than the new wind and solar installations, goes to favorable weather conditions. The strong winds of the beginning of the year and sunny summer months have recorded high production in onshore and photovoltaic wind farms. But offshore wind farms and biomass-fired ones also showed slight growth. Obviously the energy crisis has helped: the policies of reducing demand and expensive bills have reduced electricity consumption in Germany by 3.1% on an annual basis, bringing the 2022 requirement to 546.5 million MWh. Thus allowing production to share larger slices of demand.
80% renewable 2030, target still far
However, the result remains interesting even if it is still too far from the 2030 national target.
This year, in fact, the country has approved a new and ambitious energy target: to bring renewables in Germany to cover 80% of national electricity consumption, doubling wind capacity on land and tripling the photovoltaic.
Read also In Germany the production of solar cells puts the turbo
"For a secure and independent energy supply of the future, investments in renewable energy in Germany, but also in storage, gas networks and power plants with hydrogen capacity are essential," said Kerstin Andreae, chairman of the board of BDEW. "Each extra kilowatt-hour increases the amount of electricity available and can help ensure supply in the future. The expansion of renewables must therefore be continued not despite the current crisis, but because of it. This means above all: more space for wind and photovoltaic plants, faster design and approval processes and, in the case of photovoltaics, a significant improvement of prosuming rules, self-consumption and energy sharing. At the same time, networks must be adapted to a growing share of renewable energy".